This was based on an image I found, taken from the cover of the March 1961 episode of the Magazine of Fantasy and Science Fiction.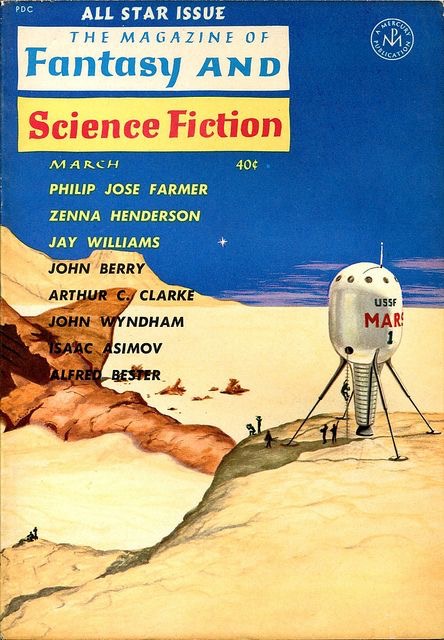 A really unusual shape, making the whole thing look like a cross between a lightbulb and a thermos flask. I suspect it's meant to be nuclear , which makes standing around the engine area somewhat adventurous.
It also looked really easy to model, and ideal for my continuing experiments with Vue.
I modelled in Lightwave, using the bare minimum of surfaces given how tricky I find surfacing in Vue. I also decided to cut the lettering into the hull, for the same reason. I modelled the legs in two positions, but rapidly decided the distictive view was with the spindly legs extended.
Next came a real stroke of luck – the first atmosphere I tried loading for it was "sandstorm", and the result was a pretty good first pass for a dust storm on Mars. I quickly loaded up a couple of astronauts, and a simple distant mountain terrain, and then it was just fine tuning.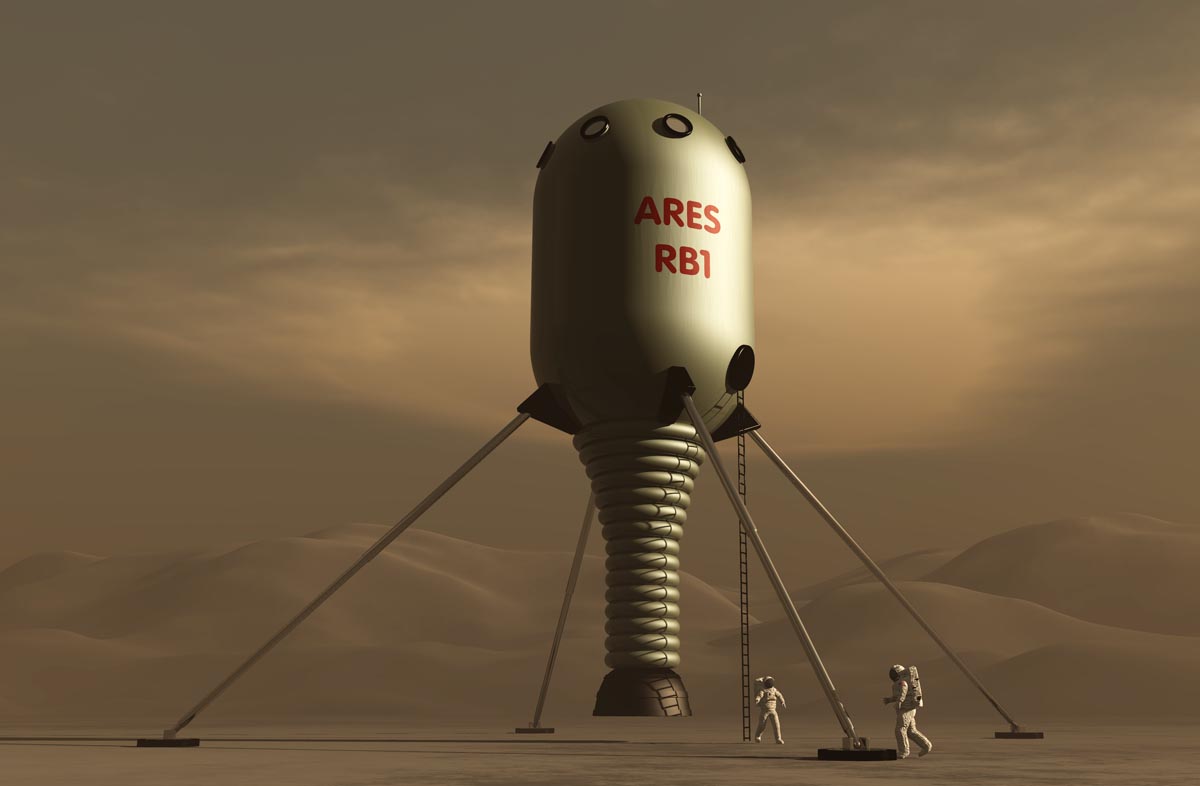 I changes the name, (RB1 is intended to stand for Ray Bradbury 1), and I hope it doesn't show that the astronauts are the same pose facing different ways! I wouldn't want to climb that ladder in aa spacesuit though…
I was happy with this, but decided to try a few more atmospheres, a good way to assess some for future use I figured. Again, a stroke of luck as I rapidly found another I liked. intended for a planet orbiting a dwarf star.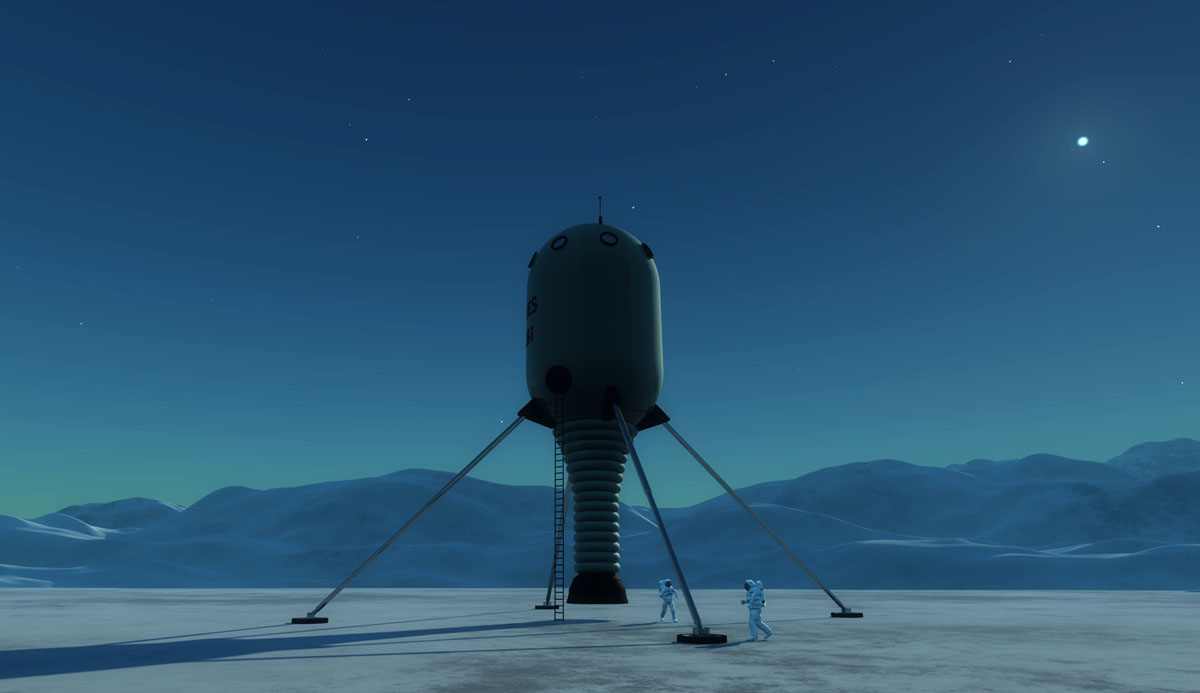 No way I can pass this off as Mars, so I rotated the ship in order to hide the "ARES" name. I also pulled back the camera
My final atmosphere is, I think, the least successful, though I'd still rate it as reasonable.