So, in part 1 I showed you how to locate and work with references.
Here in part 2, I'm going to work an example, the Mercury Atlas. I've done it in one long part again so it's easy to print. (Handy hint! You may be able to print to PDF to get a portable version…)
I'm not going to give blow by blow instructions to build the model yourself, but you should see enough examples of techniques used to address common elements in modelling rockets.
Now I have Rockets of the World, so I can use the dimensioned plans from that – small version follows, (deliberately too small to use, as its copyrighted).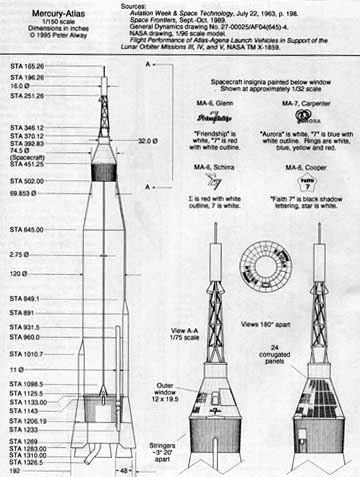 But you can do a good job without. Using methods described in part 1, I was able to locate some perspective free views, at good resolution. Click for a larger image: Continue reading "Modelling CGI rockets, part 2, worked example"