Quick introduction. I have recently been working on Chelomei's UR-700, his Universal Rocket System, based on a design unit that eventually became the Proton. It was intended to replace the N-1 as the vehicle to take the Soviet Union to the moon.
Thanks to a comment left on these forums, I was refered to a website which had photos of something I never knew was built – a large scale model of the UR700, for vibration testing! It was made at 1/10th scale.
Before we get started, here's a render I did, which shows you the overall configuration. I think this will help you understand the layout.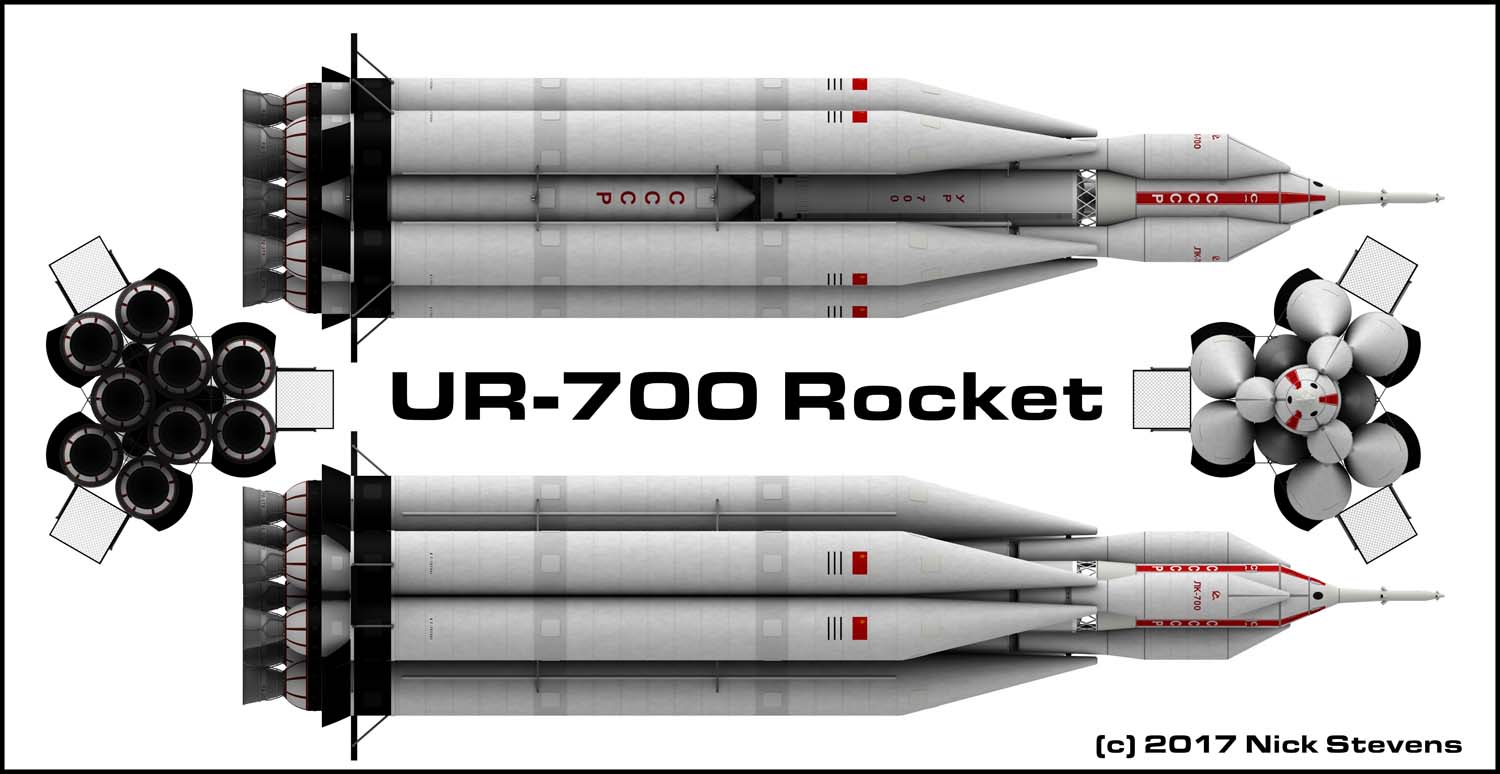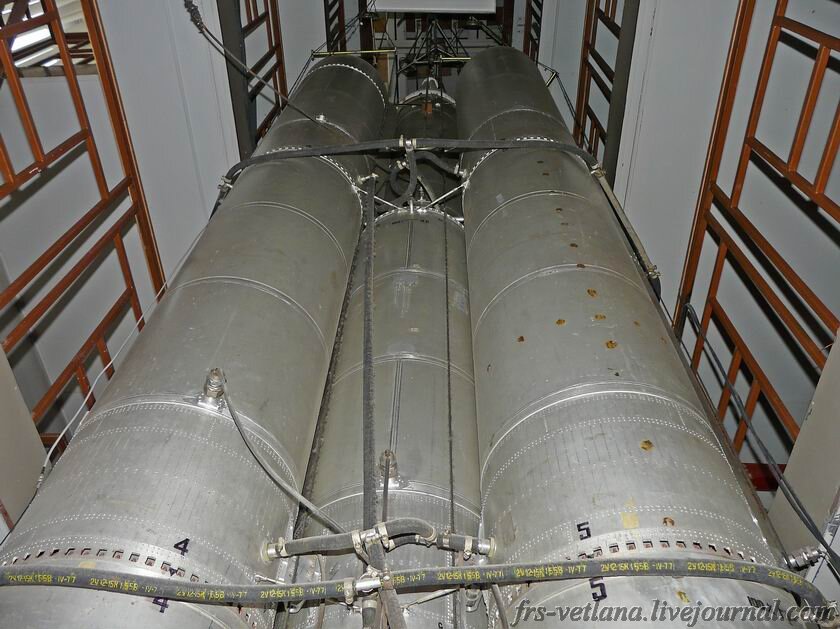 The rubber hoses were used to fill it with water, for when it was suspended, and given the vibration tests. It was also suggested that alcohol would be the correct liquid to use, instead of water. Continue reading "New reference information on the UR700"