I decided I really ought to go back and finish up the Delta II rocket. There were no real blockers, I just let it slip somehow…
As is often the case I like a spacecraft with a distinctive shape, and it's also cool that I can easily make several variations with different logos and numbers of boosters.
Here's how it's coming along!

And vertically: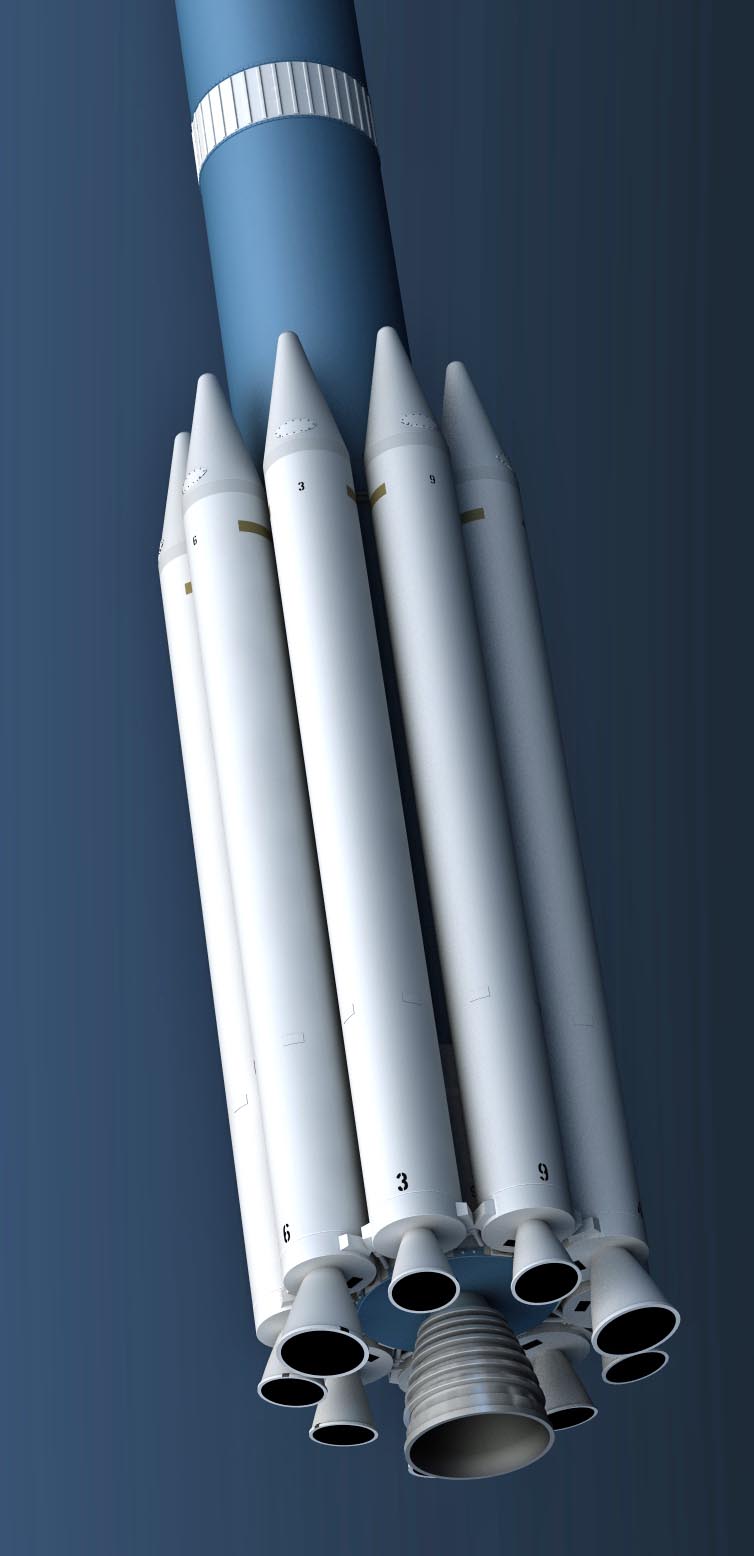 Right now though, there's something I don't quite understand. The exhaust bells of the smaller boosters have 3 black marks around the rims. But in one reference image, they clearly show as notches, and I have never seen anything like this elsewhere.
See photos below.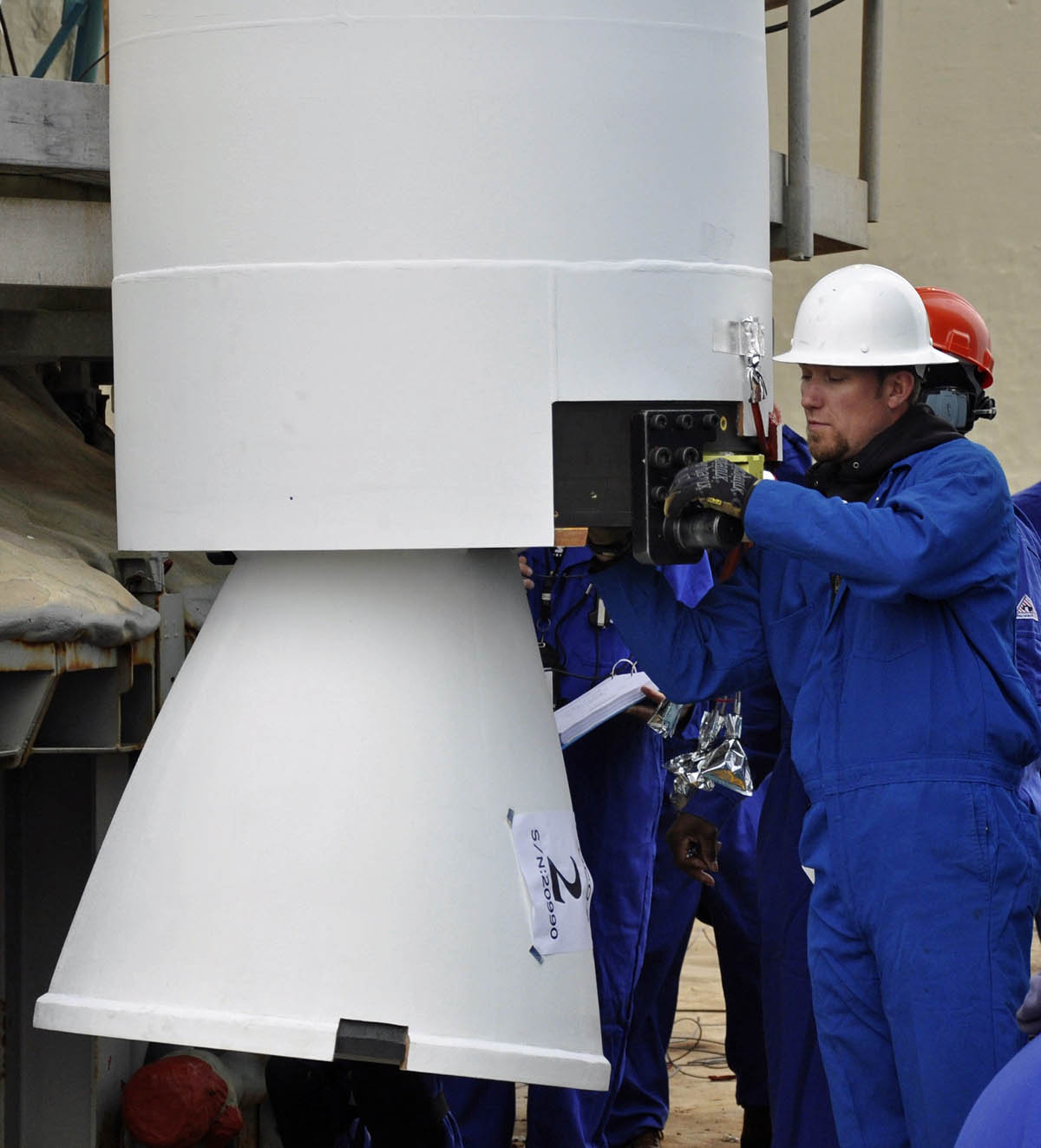 Note the black tape. And next up, the notches. Indicated by the red arrows.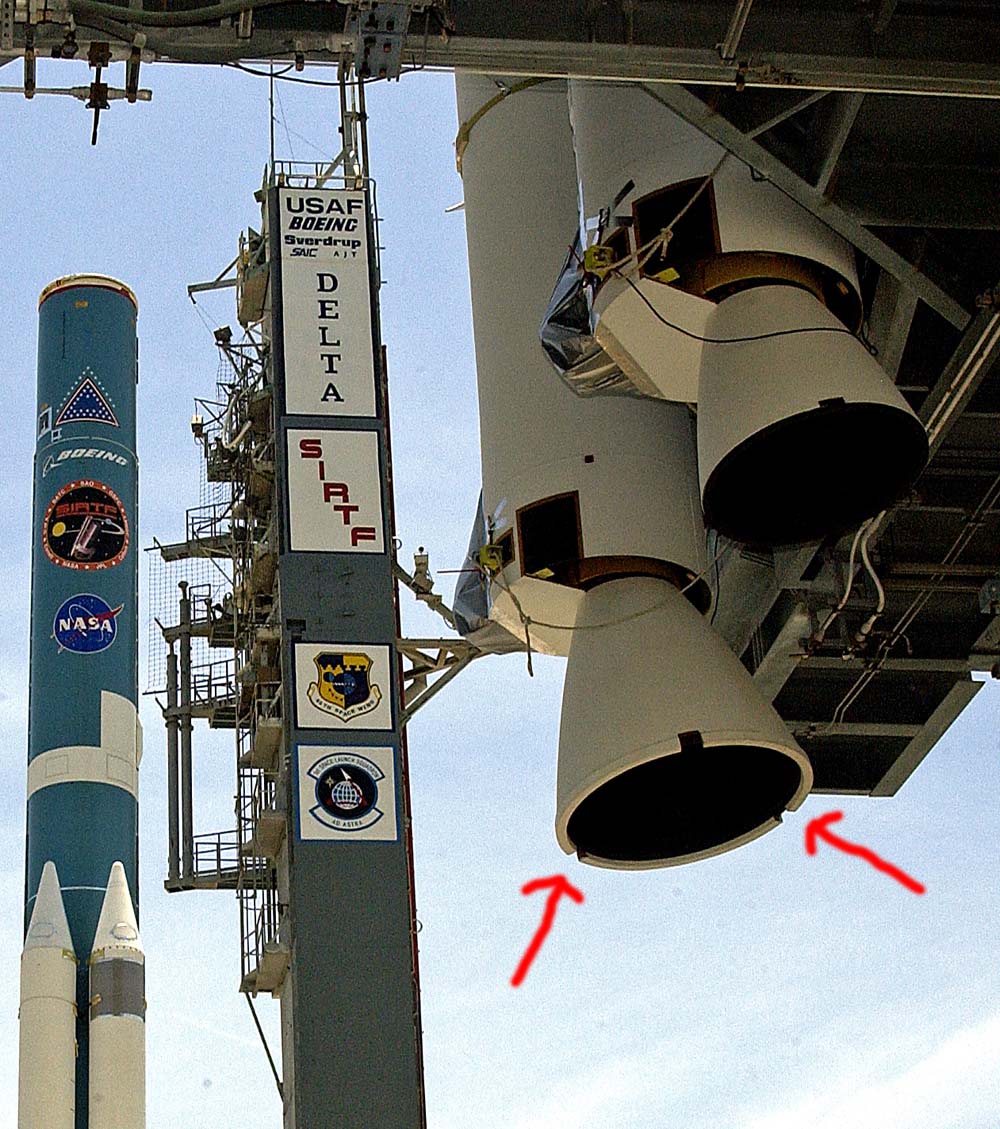 What is going on?!?! What are the notches for?
Update!
I got a response to this on Twitter, from none less than @torybruno, President and CEO United Launch Alliance @ULAlaunch!
He explains: The notches are there to support alignment fixtures. Once motors are aligned, we back-fill with cork and thermal RTV.
Thanks Tory, much appreciated!
So it looks like I will not need to cut out the notches.