The London Science Museum "Cosmonauts" exhibition had some truly amazing original space hardware from the dawn of the space age. For me the clear highlight was the LK Lander, their equivalent of the Apollo LEM.
The lighting was coloured which made getting the colour right a bit tricky!
This was a one man craft, and the cosmonaut (probably Alexei Leonov), would have had to stay in his pace suit the whole time.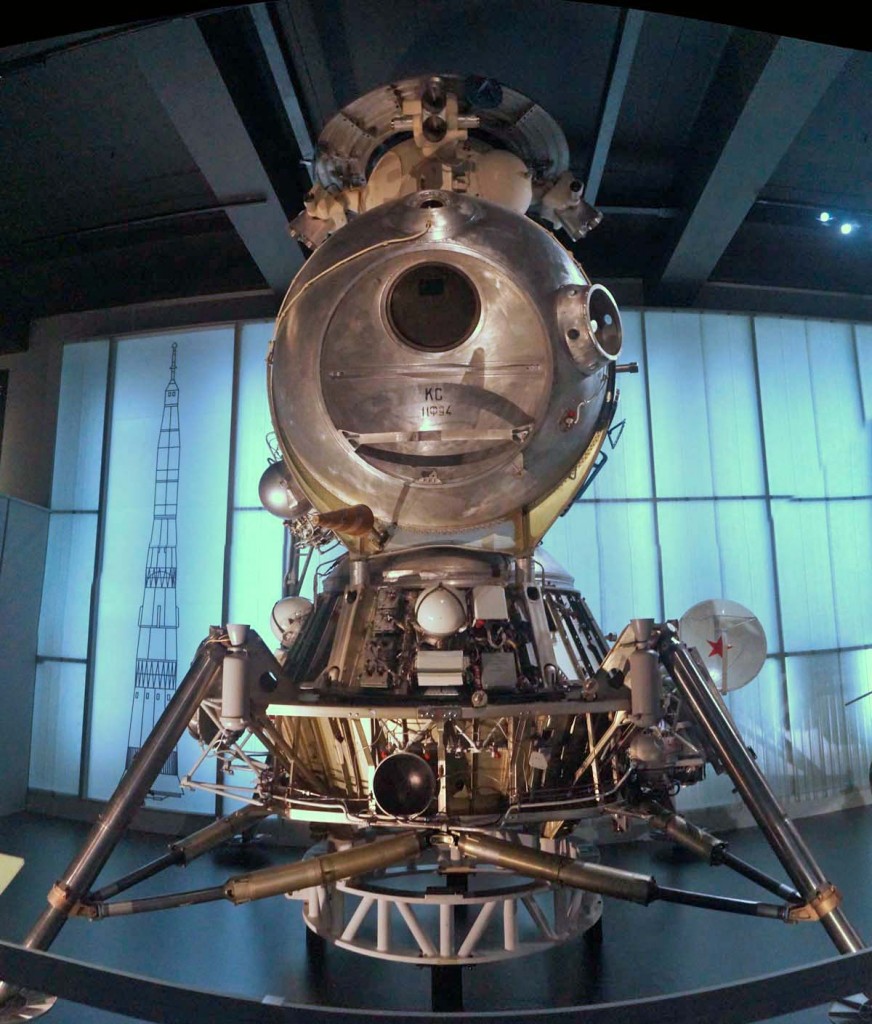 This view is from directly in front, and you can see the window the cosmonaut would use to see where his craft was headed as it came in to land. On the right is the round antenna, (with a star on), used to communicate.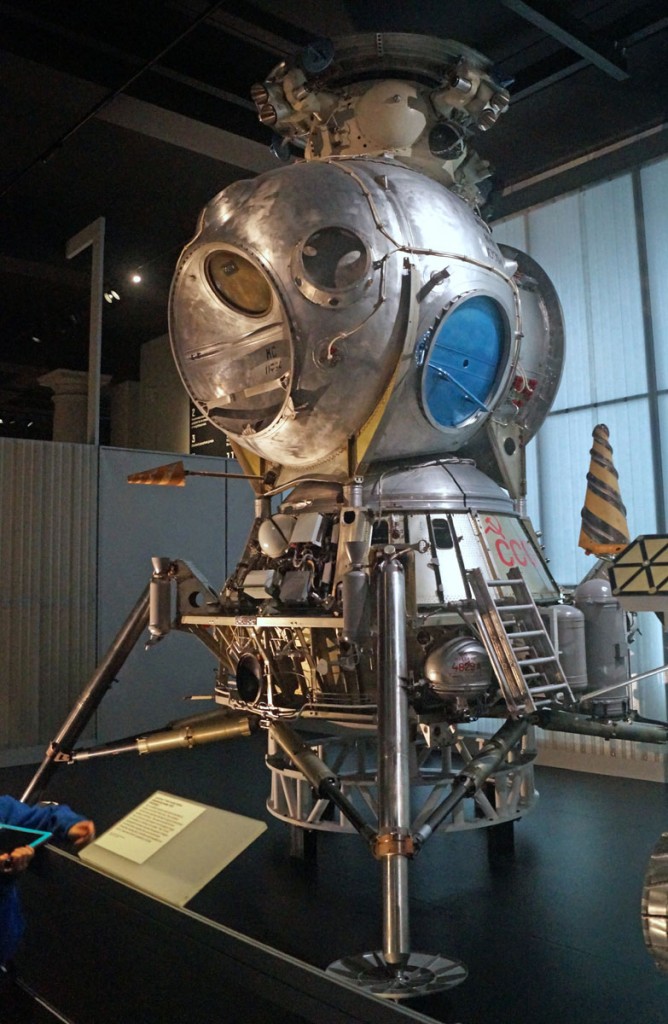 Here you see the right side of the lander. Note the blue hatch, and the ladder underneath it.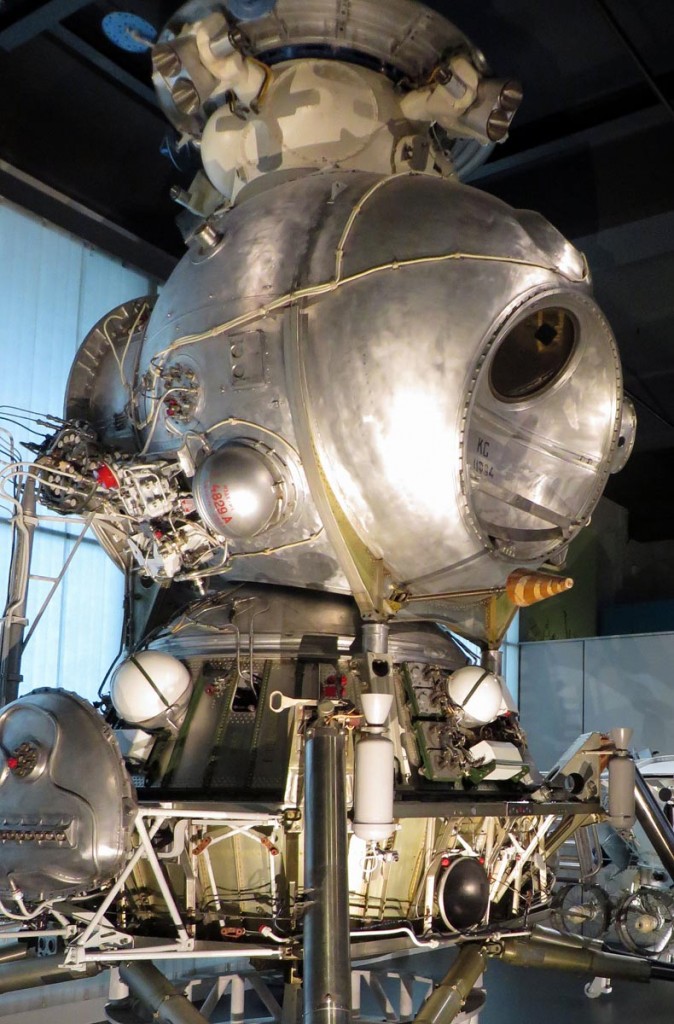 Left side of the LK lander, note the docking and rendezvous equipment on the top.Whole thing, and lunokhod behind it.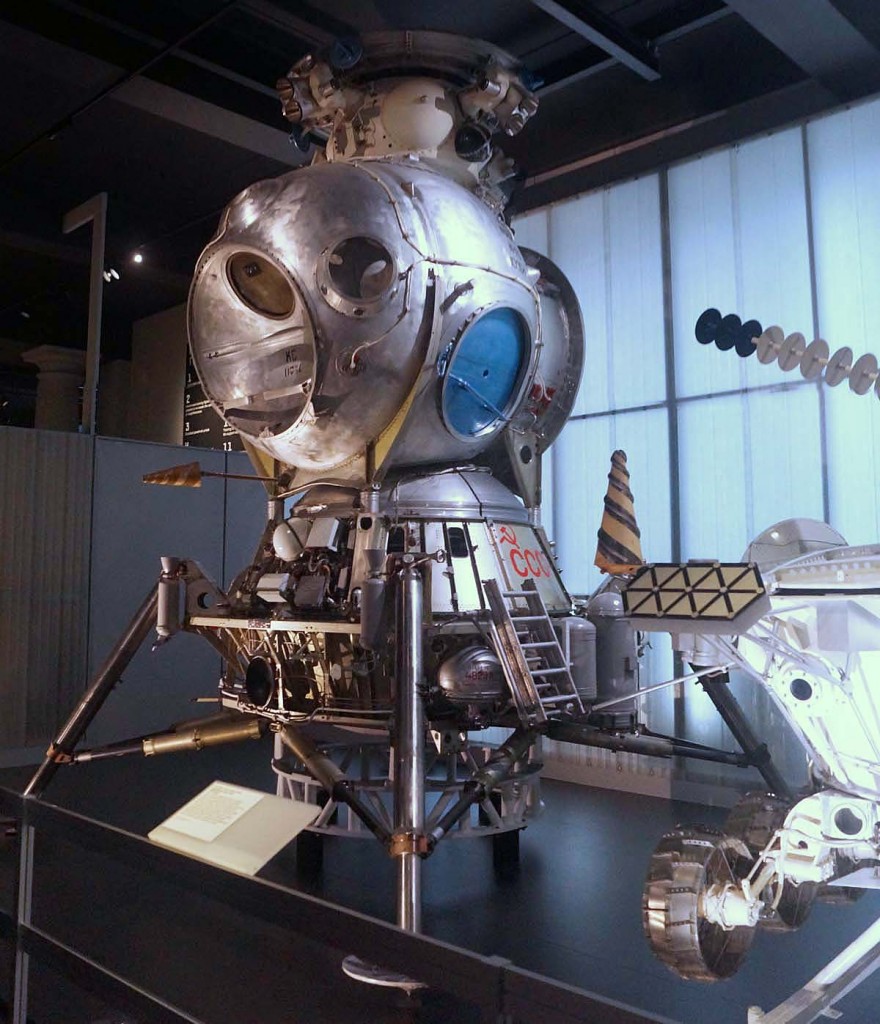 Again the side of the LK Lander with the exit hatch and ladder.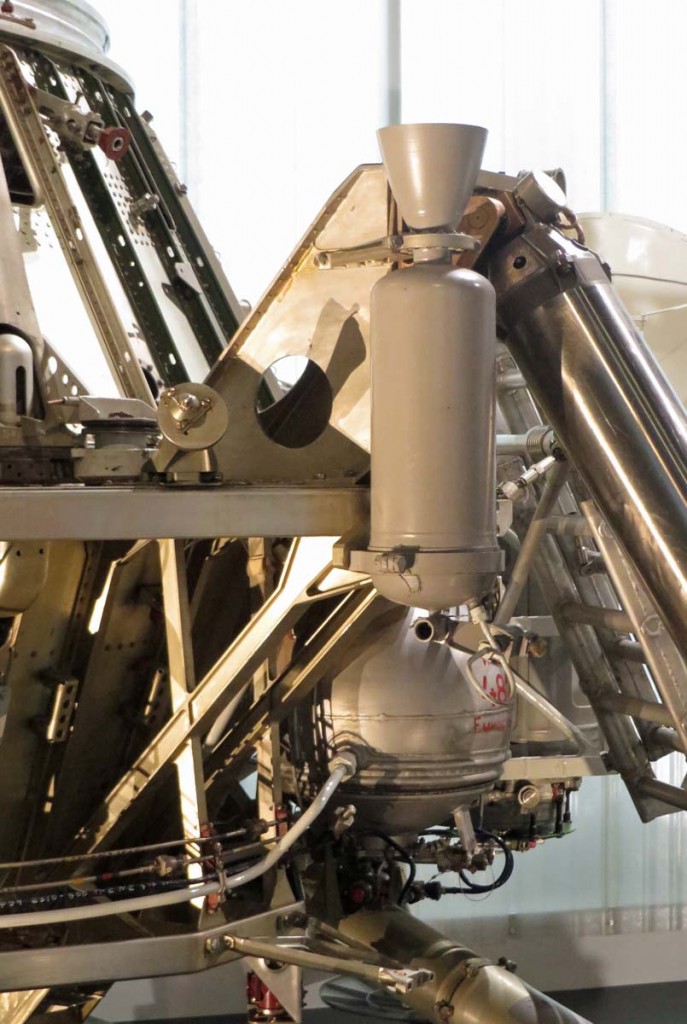 This is a hold down jet, mounted on top of each leg. It fires immediately on touchdown, to prevent bouncing.