Right! The launch state version is coming together rather nicely. There are some deails still to be done, and the surfaces need some work, but I'm begining to see how the finished one will look.
It's not going to be super accurate, but I was really pleased that my Russian friends like it.
The colours are arbitrary to a degree, but I think I have a sound justification for them.
Here's an exploded view, to show all the elements: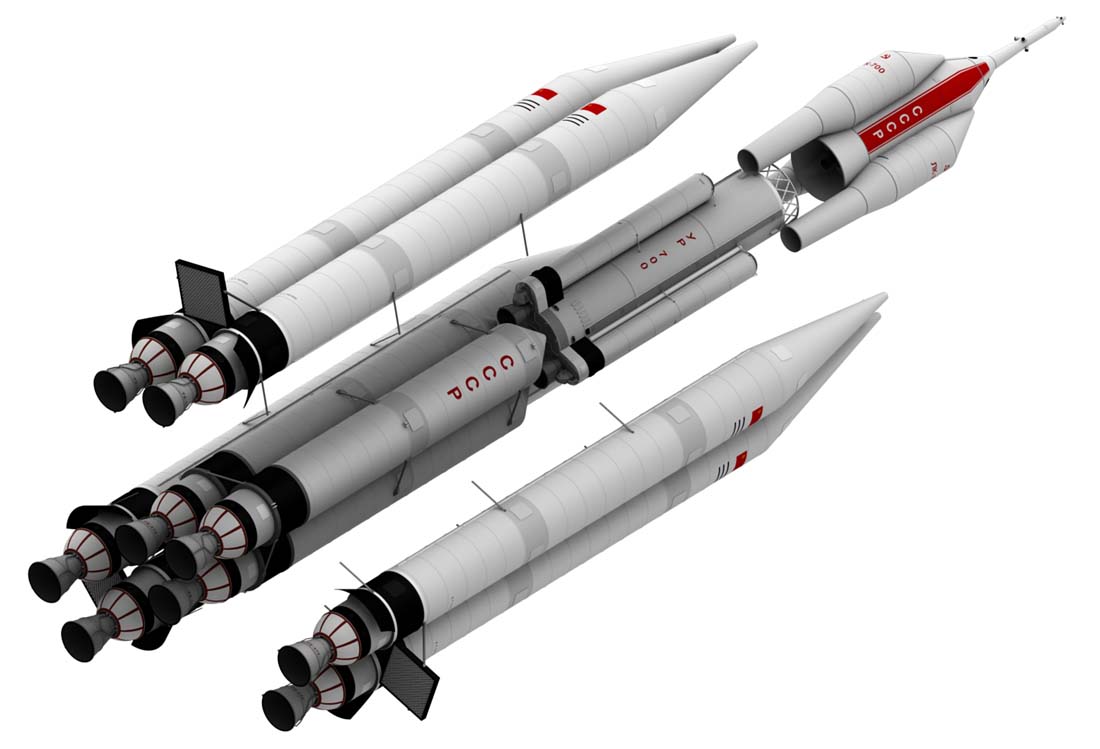 Continue reading "Progress with the UR-700 moon rocket"