As you may have noticed, I love the designs from the dawn of the space age, particularly the fifties designs of Wernher von Braun.
This one is the RM-1, which includes the 'bottle suit', something halfway between as spacesuit and a spaceship, with a ring of articulated arms, complete with a selection of tools.  Seriously Cool!
The ship as a whole though is not as credible as most of the other designs, for a couple of reasons.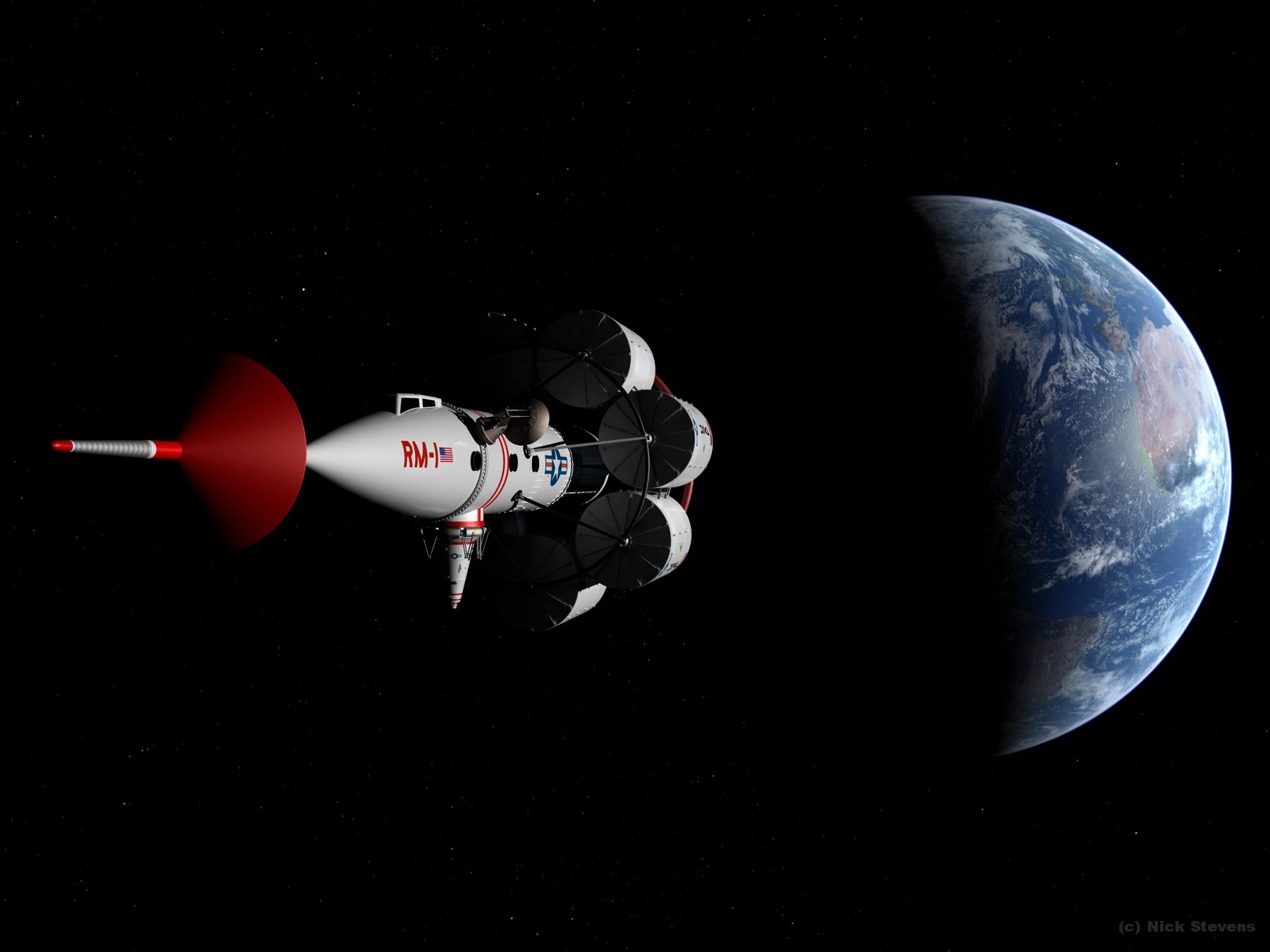 The red cone at the nose is meant to be a radiation shield for an unfeasibly tiny atomic reactor in front of it.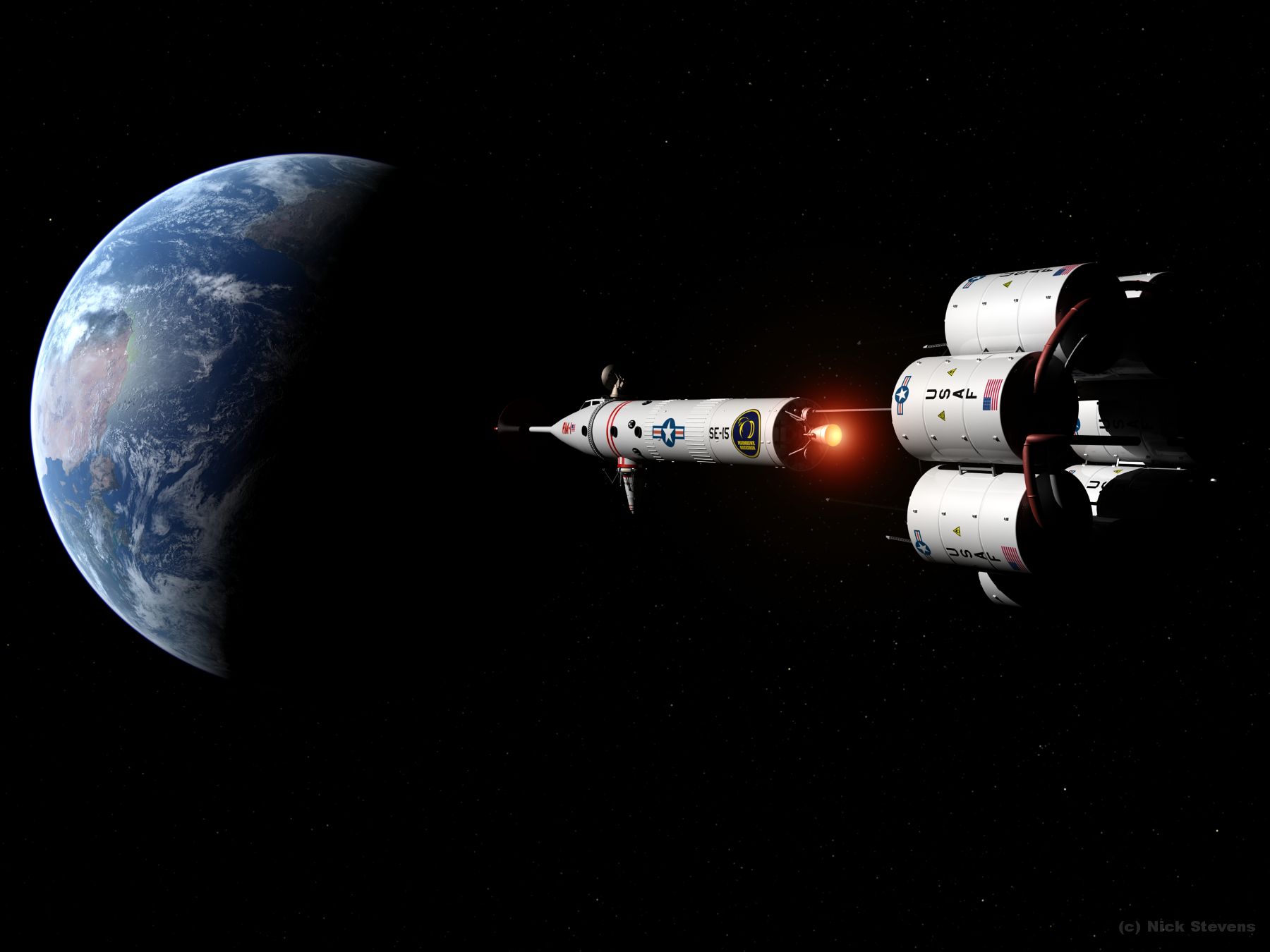 And for some reason the fuel tanks were shown as being carried all the way back to Earth after emptying, before they were dropped.
Still, the design looks seriously cool, and the bottle suits are a wonderful idea. Note how it plugs neatly into the underside of the main ship.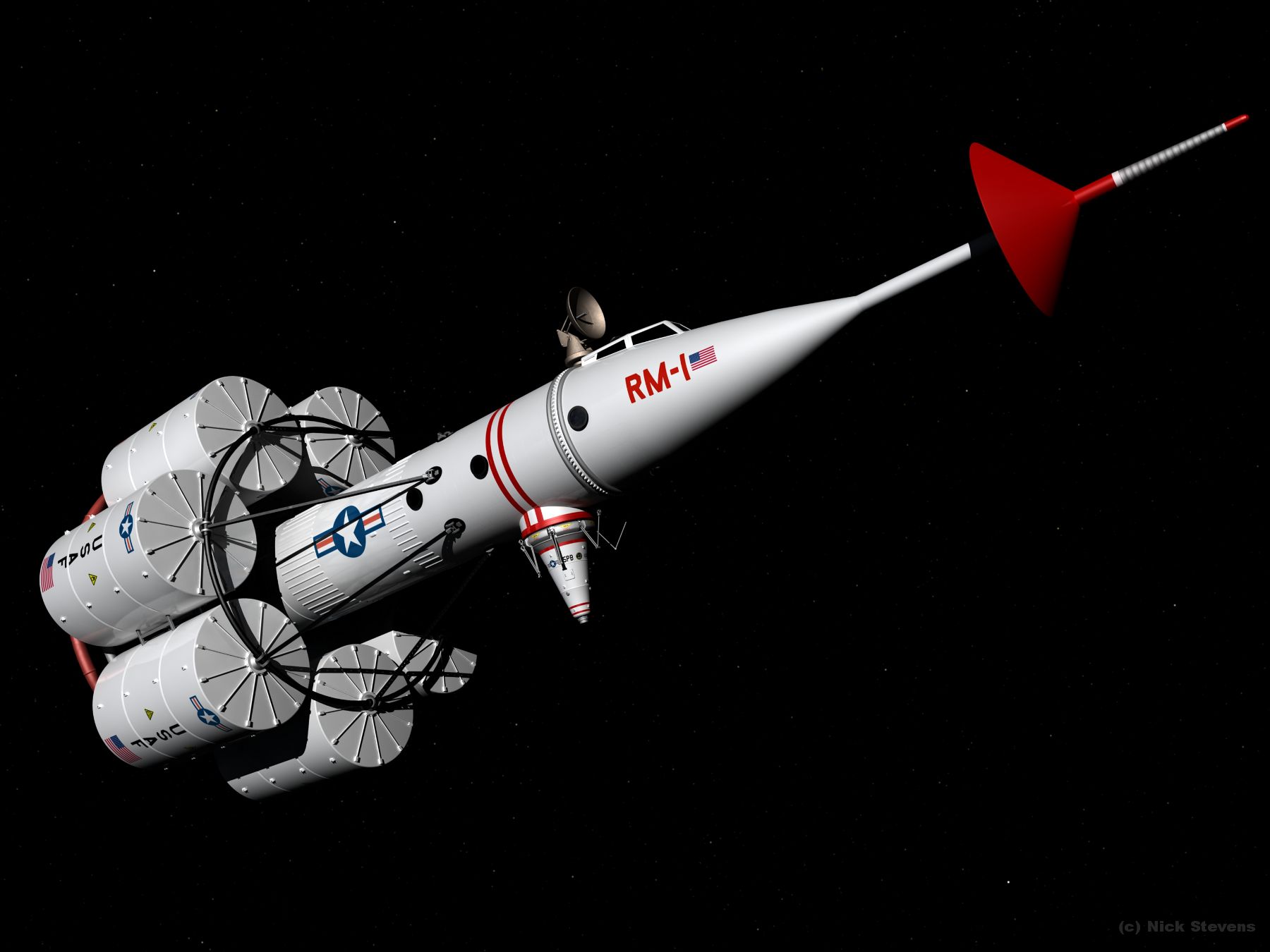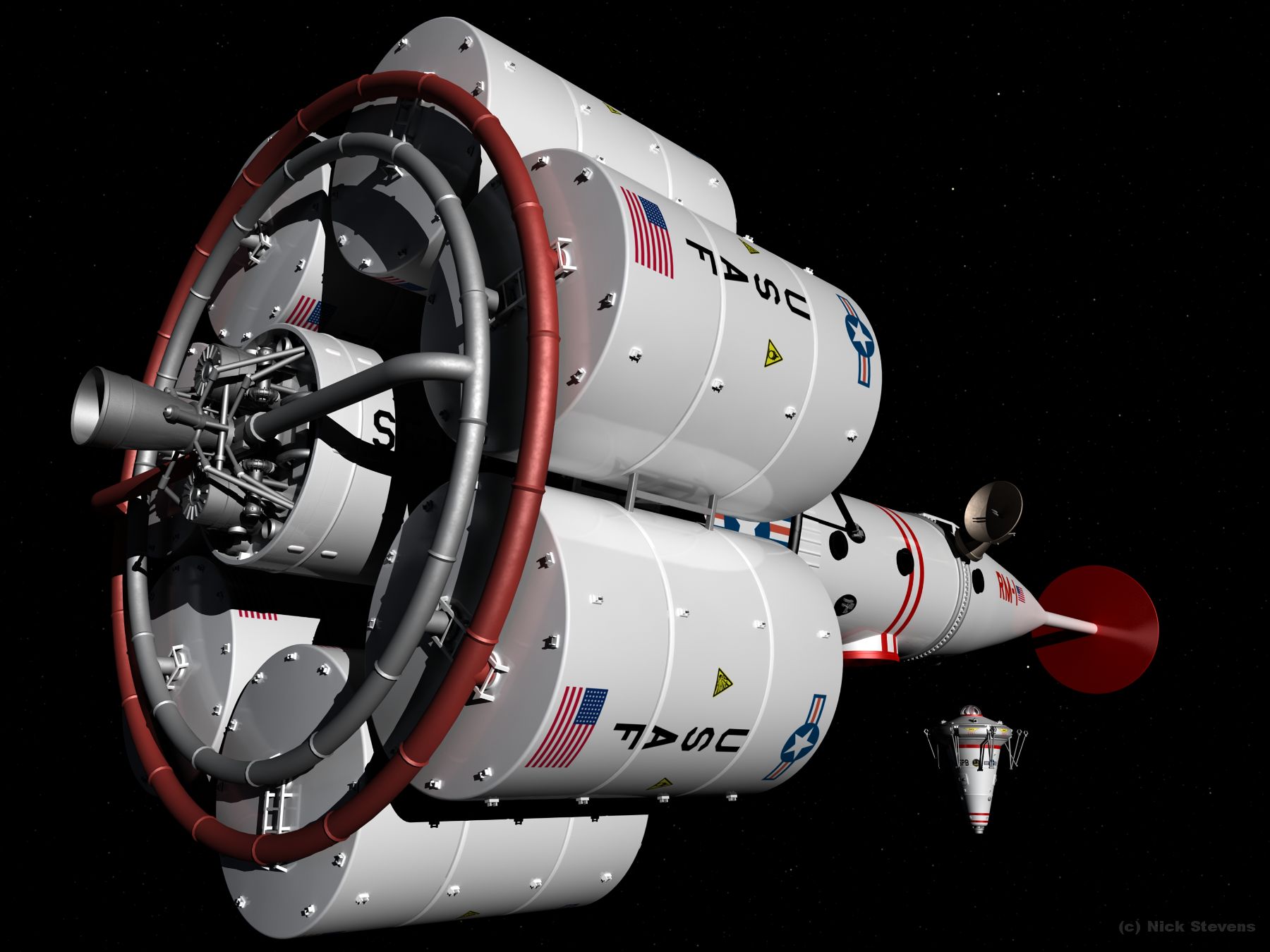 And when it was shown in flight, the crew have to deal with some realistic hazards, such as punctures caused by meteors hitting the ship.
A classic piece of spaceflight hostory!