Some finished renders of the Hyperion, Phil Bono's SSTO design.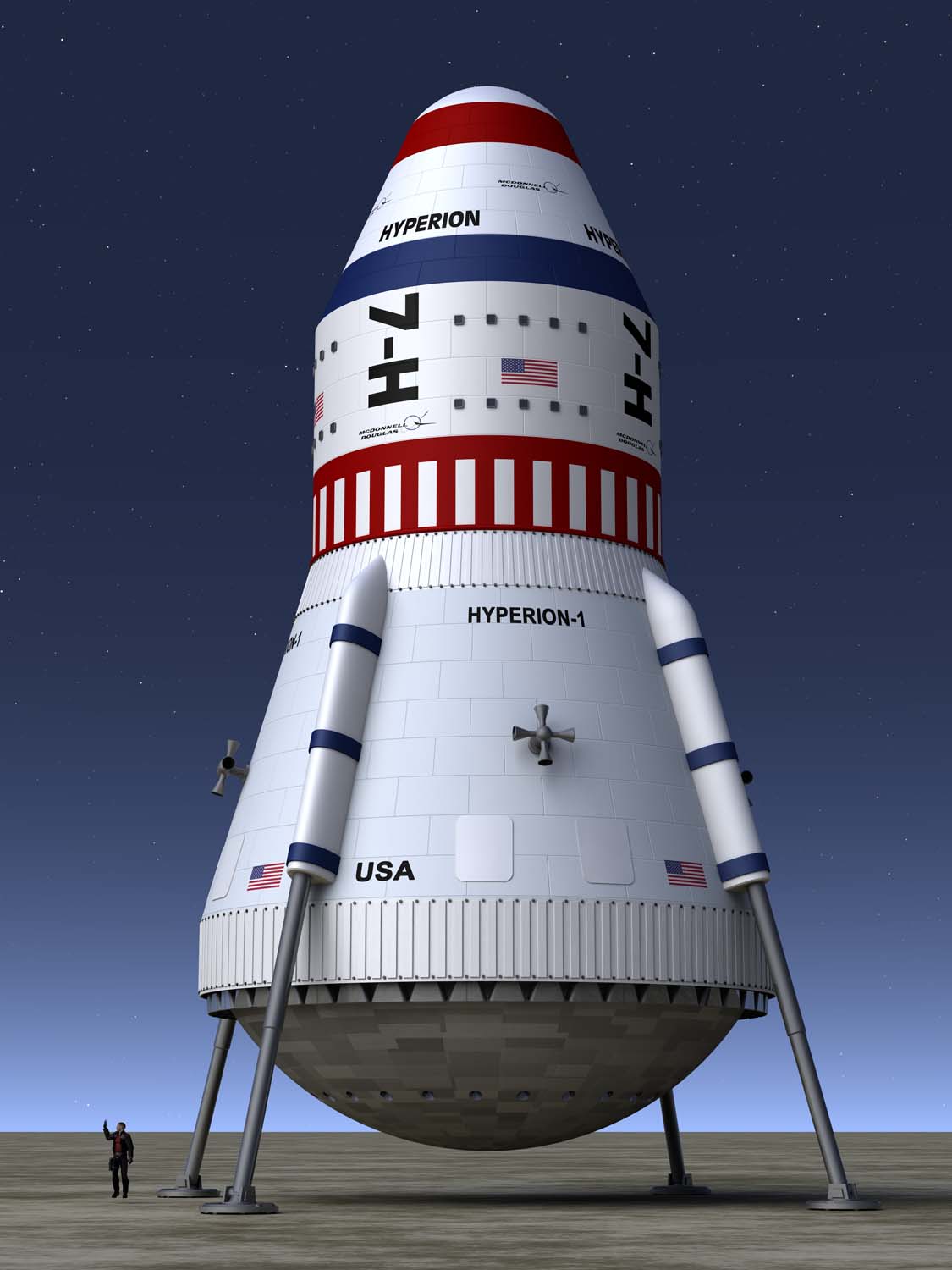 This view has some perspective, and I have added a figure for scale.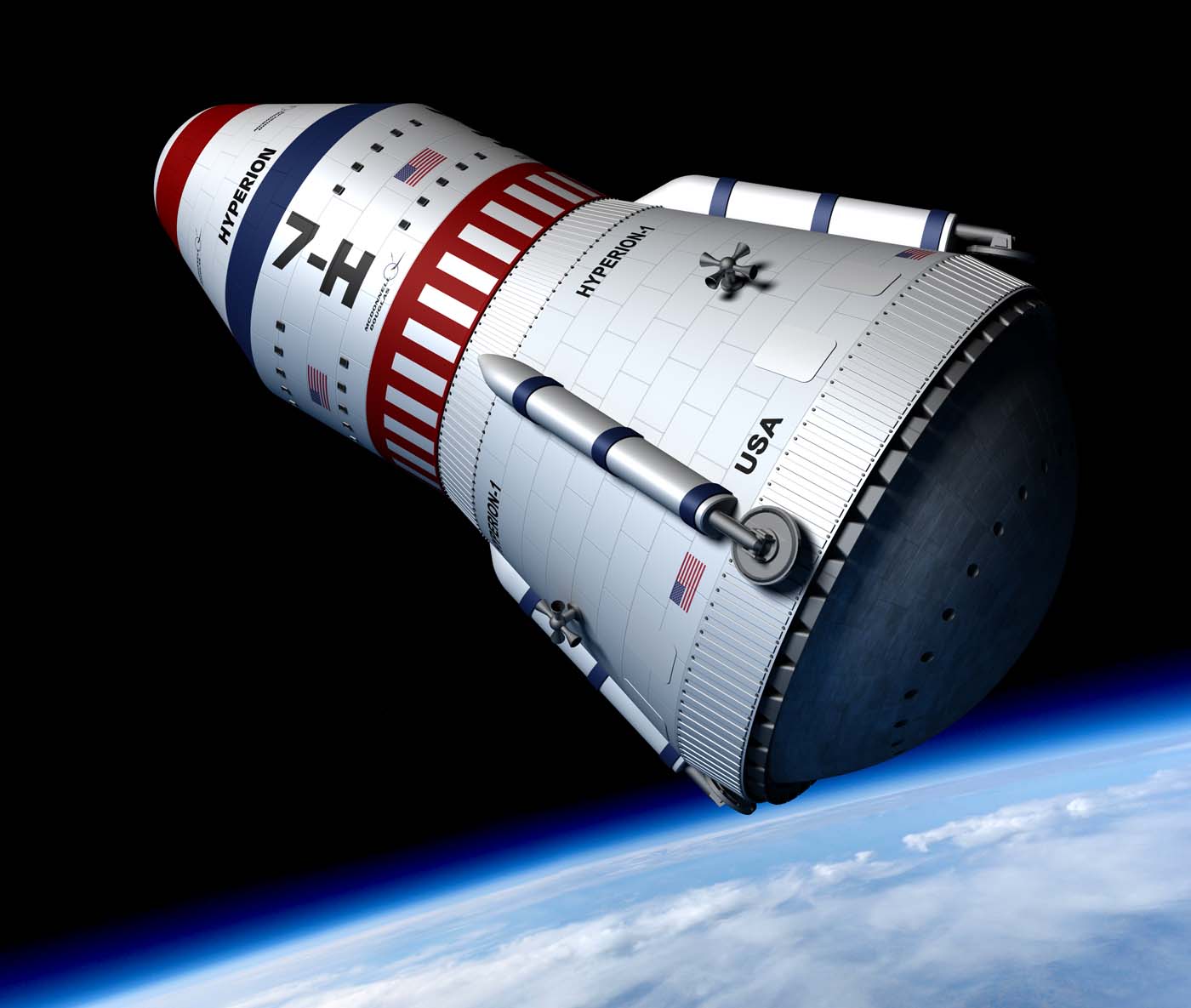 The Hyperion coasting over Earth.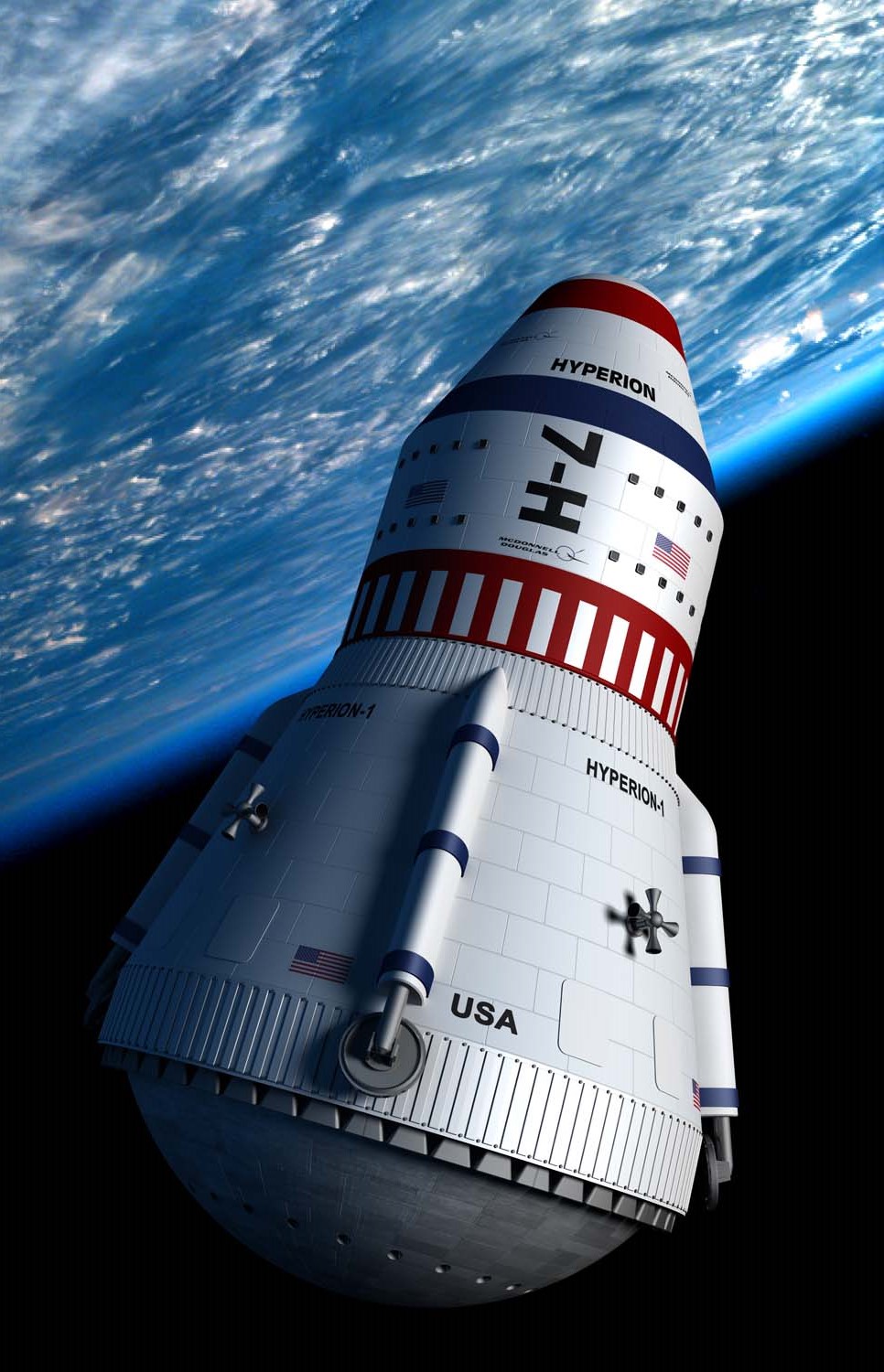 And another view at orbital altitude.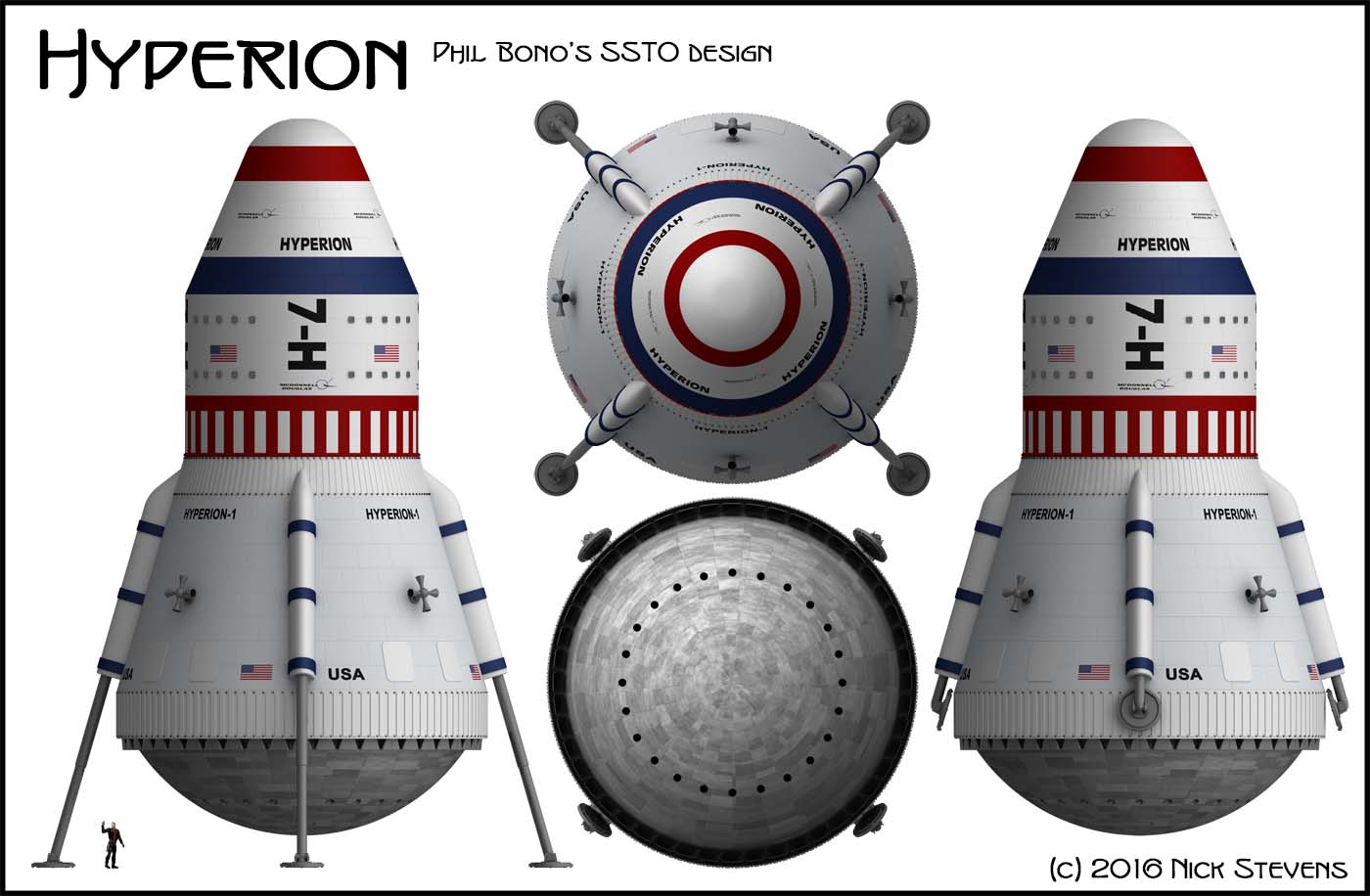 Here are some perspective free views, two with the legs down, and two with the legs up. Note that I also added a small human figure for scale in the bottom left!
As usual, all this was done in Lightwave 3d.