Like many, I have been stunned by the images coming back from the Juno mission to Jupiter. Take a look here if you'd like to see some of the best.
I particularly liked the polar views, not least because these are the first views. And I decided they would make a great basis for exoplanet textures for a gas giant orbiting another star.
And because ring systems always look cool, I added a complex ring system too, and a couple of knobbly little moons. Everything done in Lightwave 3d this time around.
Here are the results of this brief project.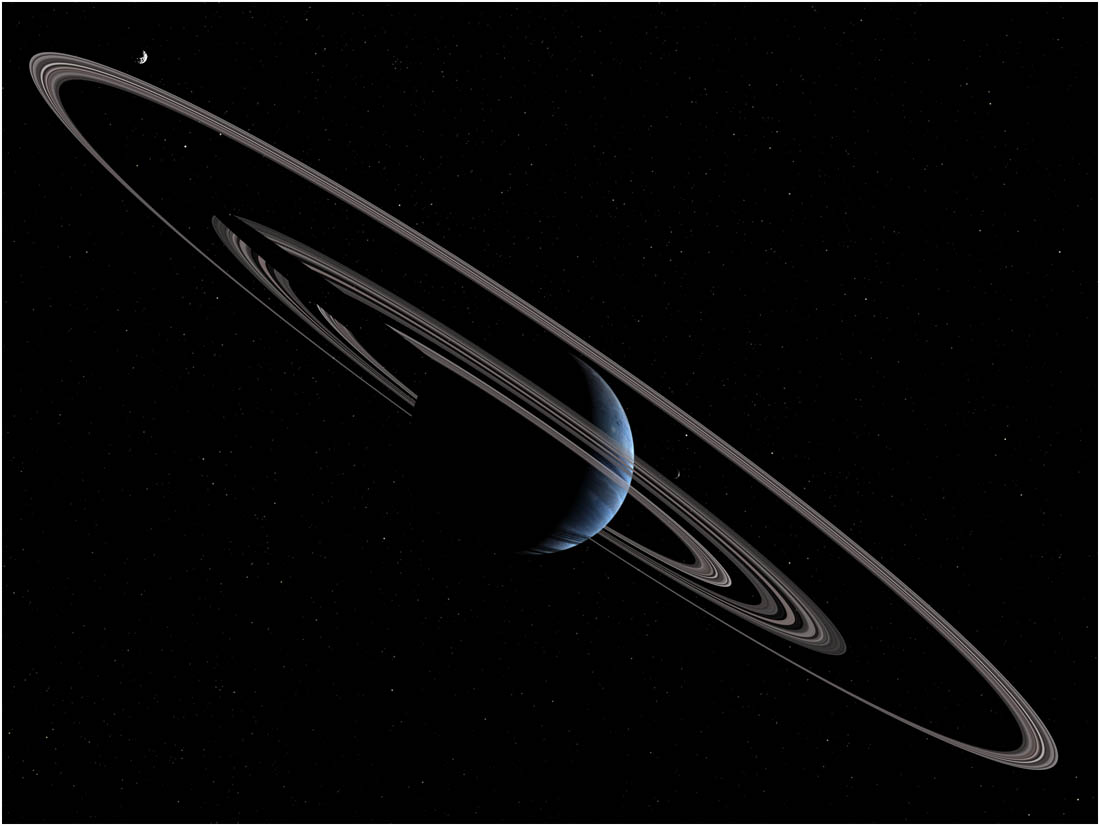 Let's go straight in with one that is probably my favourite render, the one above, a distant view with moons and a shadow on the rings.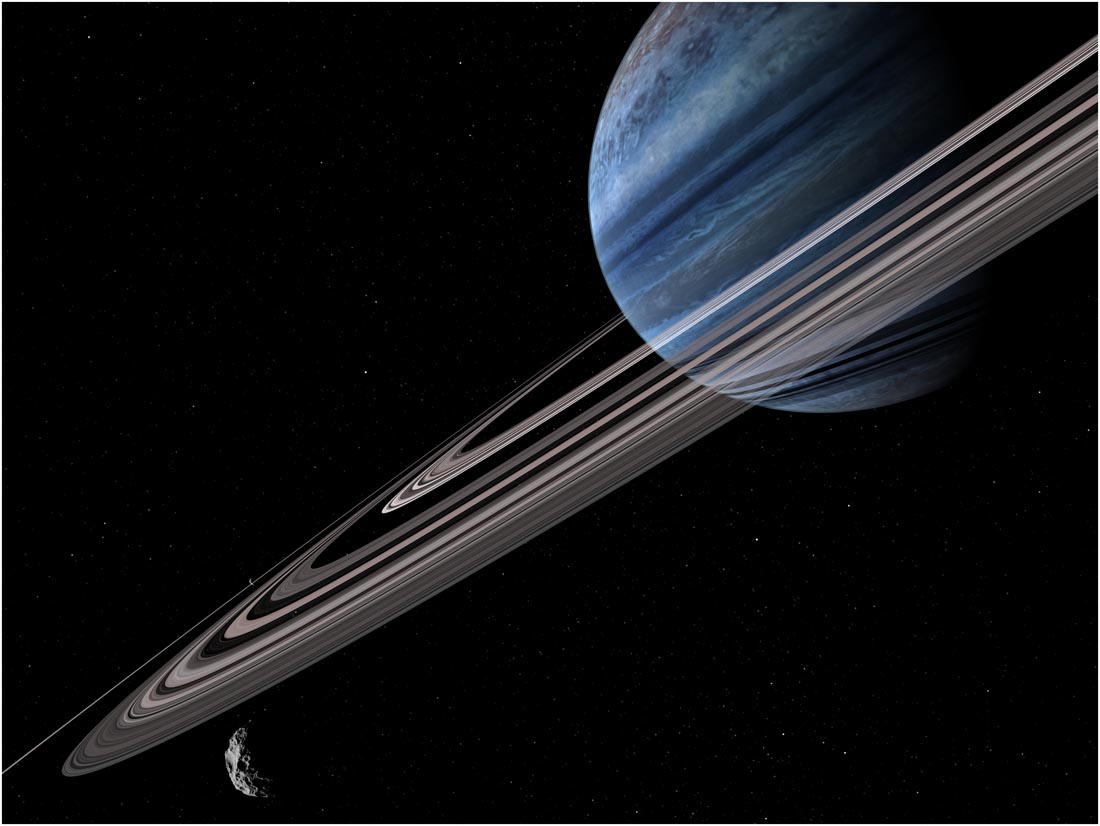 Moving in a bit closer, and with more direct lighting, you can see a lot more detail in the rings, and the texture shows up more clearly too in this fuller phase view.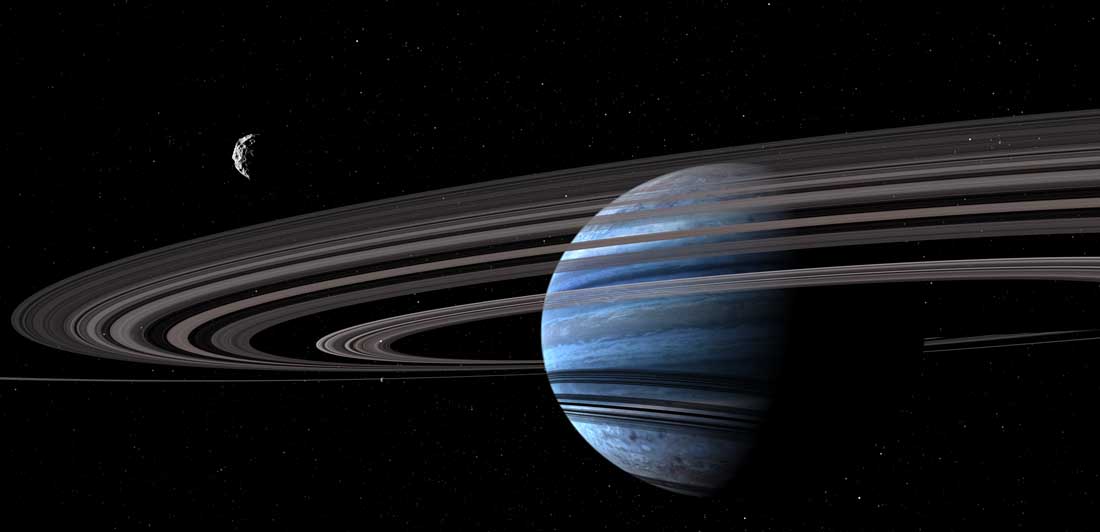 Above, a view one of the moons, and the body of the planet through the rings.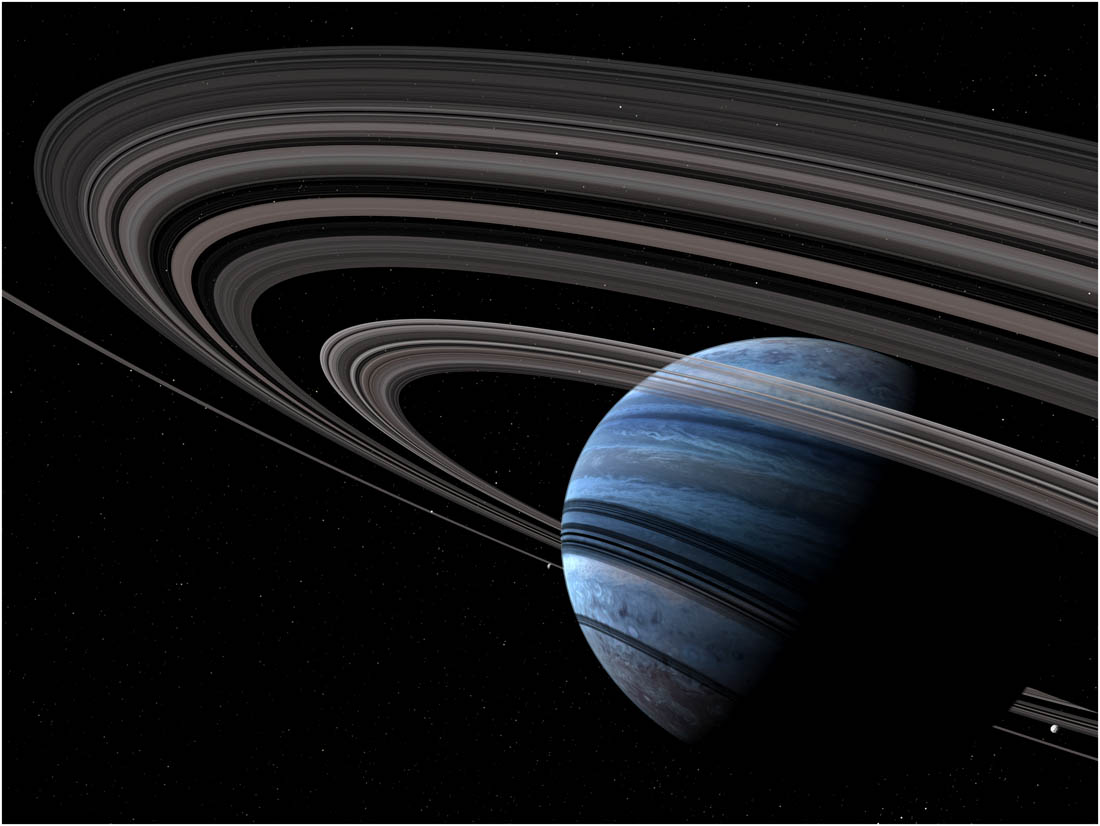 You can see the polar regions a bit more clearly in the view above, and can probably spot the stormy Juno source.
And finally a view from well below the ring plane.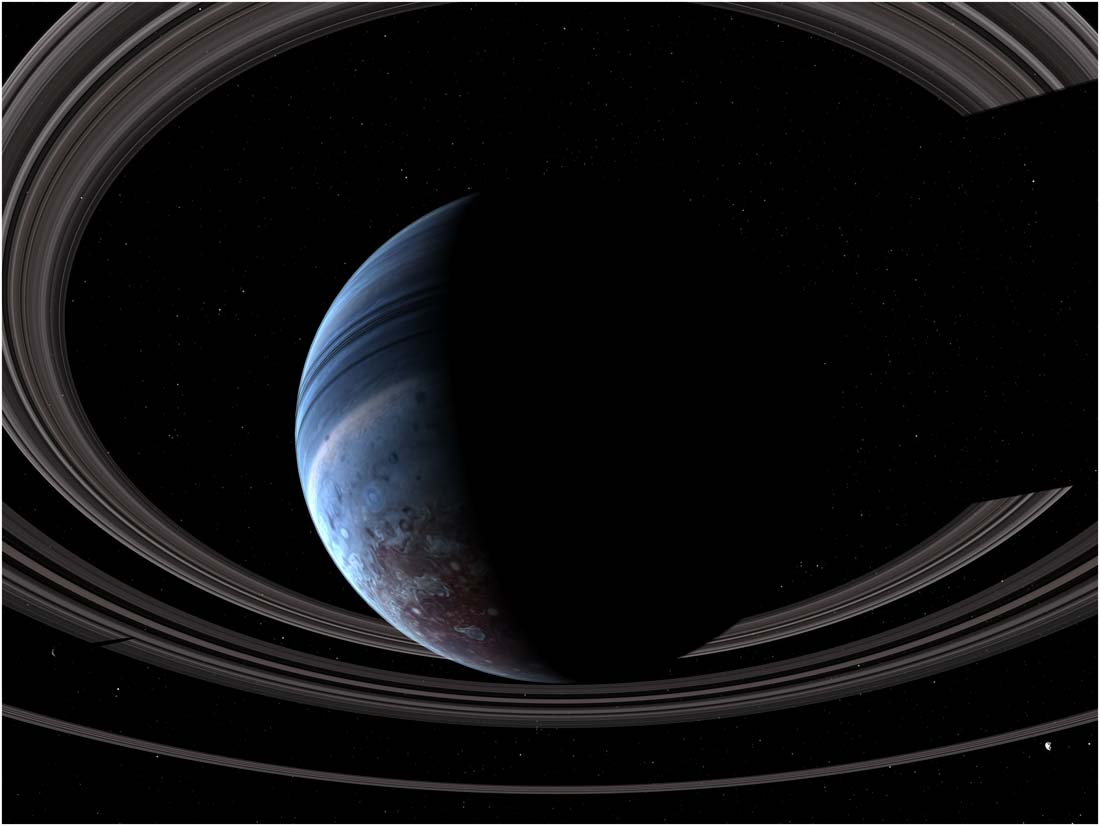 I did a bit of hue rotation, to make the poles browner rather than the deep blue of the original. The rest of the texture is based on stretched and tinted Satirn for the equatoria region. And I added a diffuse map to control the colour brightness, derived from a gray scale version of a Jupiter texture.