I'm pleased to announce that we are going ahead with a second edition of the book, "N-1 for the Moon and Mars".
If you would like to be kept informed of progress, I have set up a newsletter that will report details, and share some early views of new content. You can sign up here:
https://t.co/5h6ZQQz22c?amp=1
I expect to post short updates every week or two.
The first edition has been pretty much impossible to get hold of for some time, with stupid money being asked for a copy.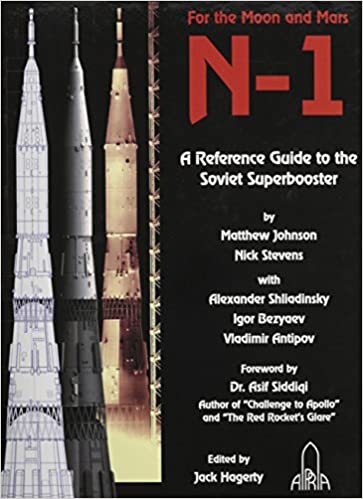 What will be added in the new edition?
It's still being finalised, but things we are confident we will be able to include are:
Many, many new photographs of the rockets and other Crewed Lunar hardware, at superb quality.
More and larger photos of relics, from Vladimir Antipov.
Coverage and plans of the other rockets considered for the program, such as the UR-700 and the R-56.
Plans, photos and renders of the test versions of the LK Lander.
Other, unbuilt versions of the N-1 with plans and renders, including the original design version, (with 3 different fairing configurations), the advanced version with liquid hydrogen upper stages, and fluorine upper stages.
Plans and renders of the original mission profile, using multiple launches of the lower power, "Mark Zero" N-1, with tanker craft, and the 7K-L3 Soyuz version.
The G-1-E version, The CIA concept of what the N-1 looked like.
Major upgrade to the ugly little cosmonaut who kept popping up to show scale!
We are open to ideas for what else should be in there, (assuming we have the content to fulfil the request), so let me know in the comments of you have any suggestions.
So, how much? When?
Well, right now we can't say. I'm working on the models, and many are already done. But there's a lot to do. My current best guess is that we would have the content ready early next year, 2021.
How much? Hard to say again, but we think that the high quality photos and plans are the key part, and we want to add as many of these as we possibly can. So it's likely to be quite a bit thicker, and a bit more expensive.
We really want to add a lot, so that people who already have the first edition will consider it good value.
Some Pictures…
And here are some pictures for you, of the kind of stuff we are working on.