So here are some images of the finished launch version.
Let's start with the exploded view, showing how all the parts fit together: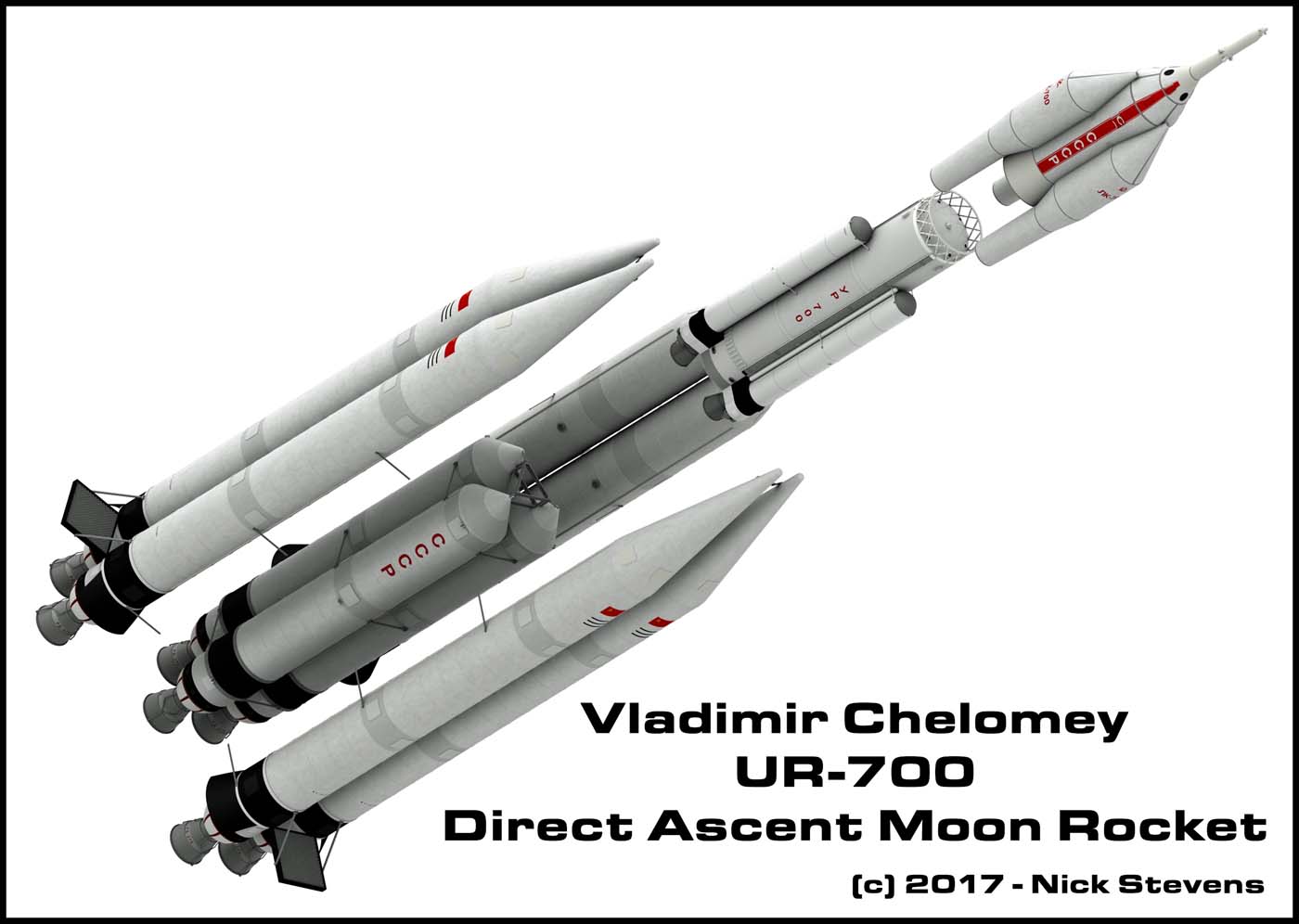 The third set of booster pairs are directly behind the second stage. (That's the core stage, they are numbered in the order they are dropped). Worth remembering that fuel is transferred from the boosters around the core trio of rockets as it ascends. That way the core stage is fully fuelled when the boosters drop.
The separated view also shows clearly how the third stage is basically a "Proton" first stage, with half the engines.
Here it is with all the parts clustered together, as they would be for launch.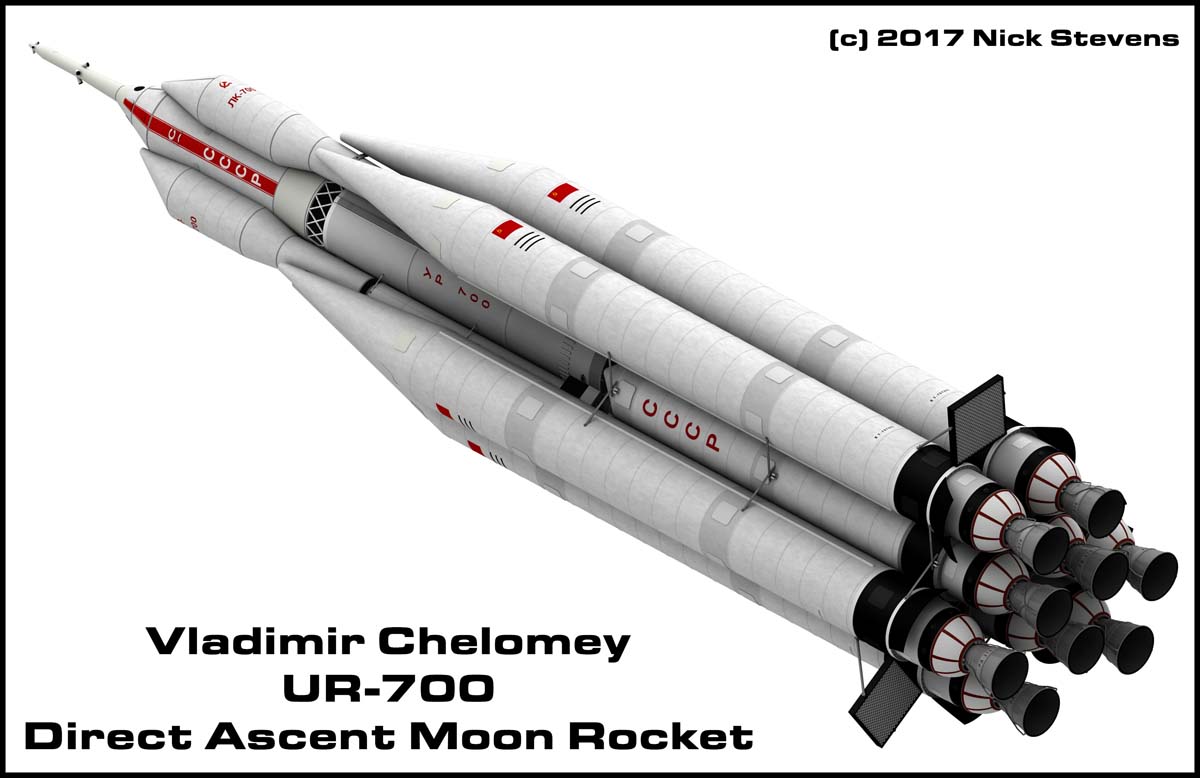 You can also clearly see the grid fins, as used on the N-1. These are more efficient at very high speeds. They are common on Russian rockets, much less so on western launchers.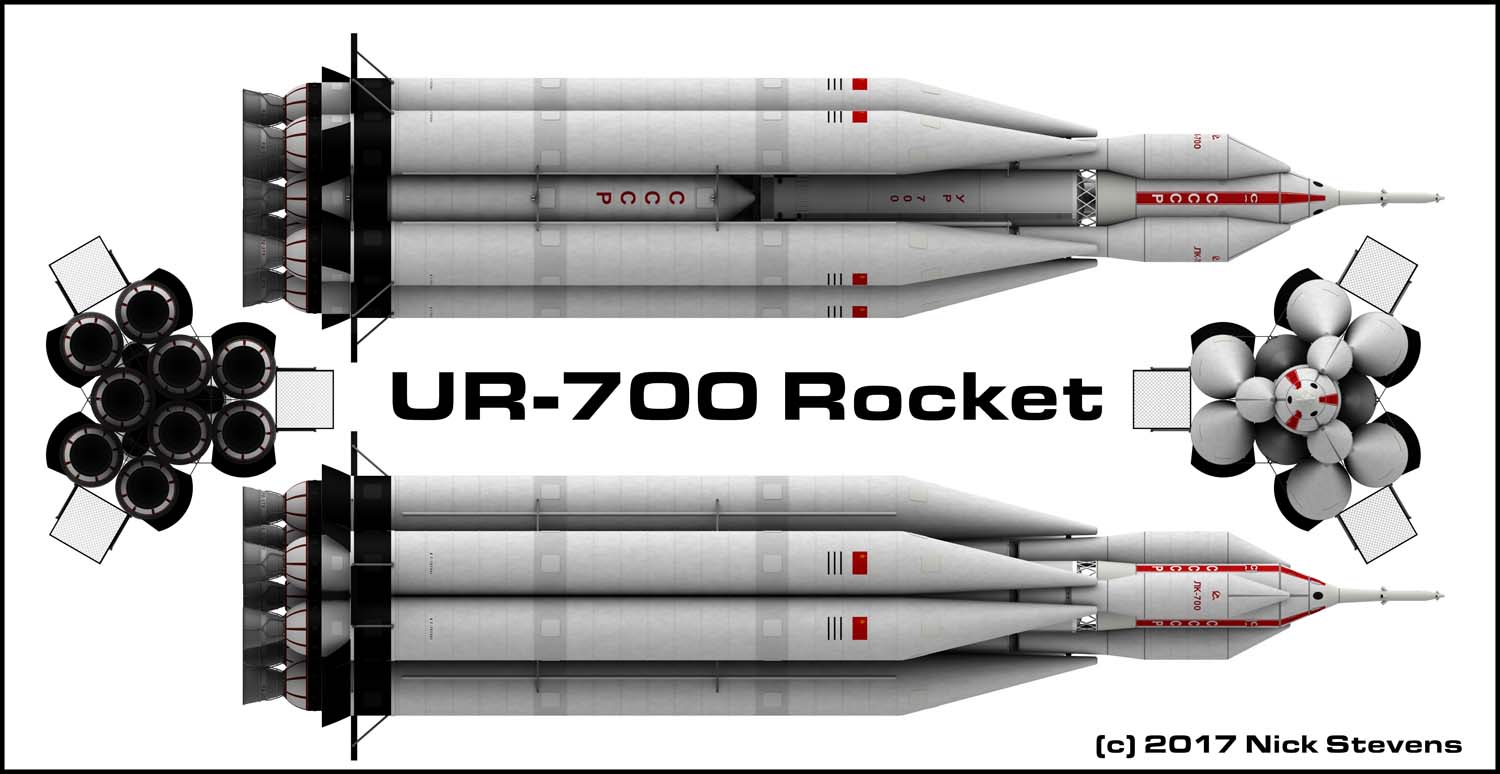 A set of perspective free views. The markings on the boosters and core stages are my own, though I think they are in keeping with the normal style. Markings on the lunar sections are taken from Chelomei's mock ups.
And finally, here's a comparison of the scale of various key Soviet and Russian rockets.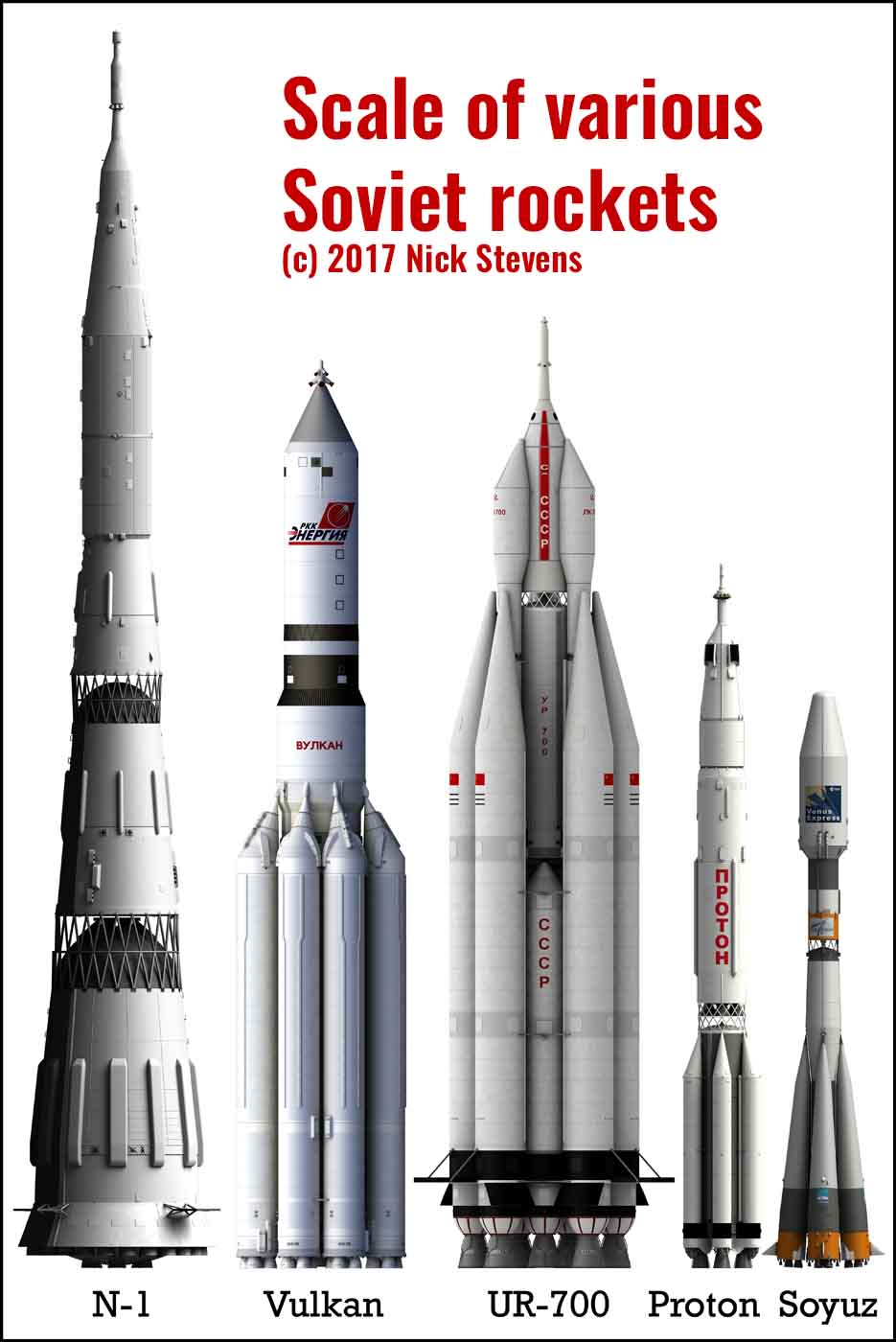 UR-700 and Vulkan unbuilt. N-1 very similar in size to a Saturn V.
Nick