Right! The launch state version is coming together rather nicely. There are some deails still to be done, and the surfaces need some work, but I'm begining to see how the finished one will look.
It's not going to be super accurate, but I was really pleased that my Russian friends like it.
The colours are arbitrary to a degree, but I think I have a sound justification for them.
Here's an exploded view, to show all the elements: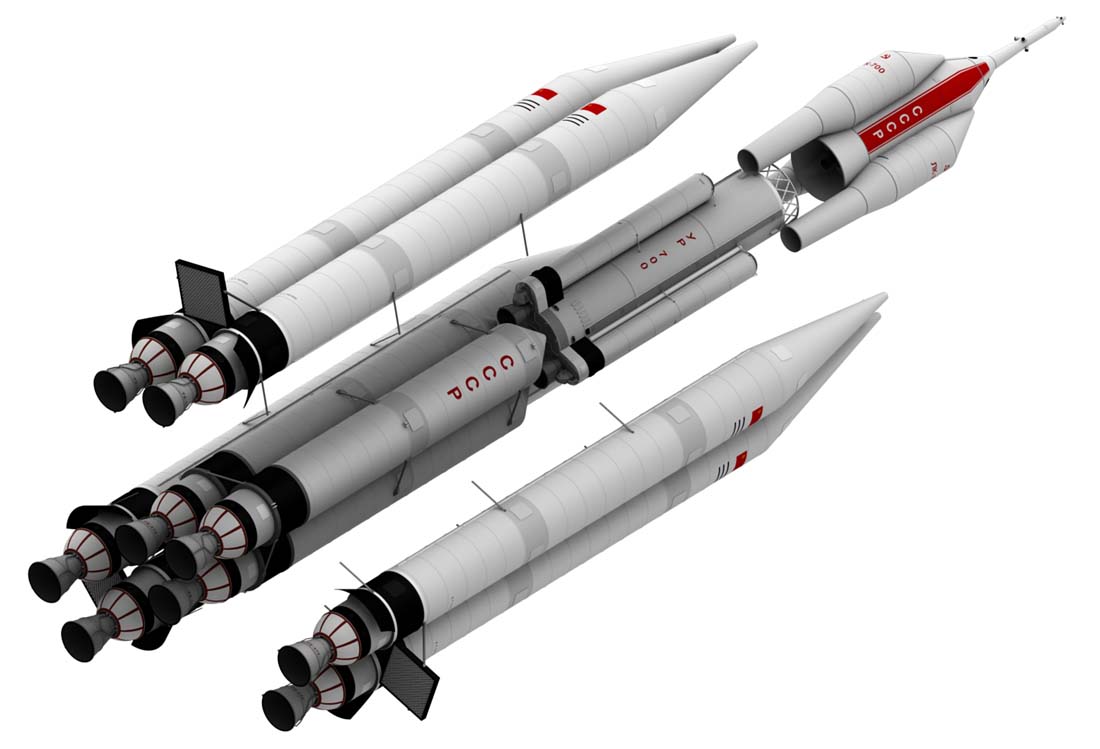 And a view looking down from the front. The fairings around the centre top module are covers for the modules of the lunar vehicle, and the sloping tubes beneath are only there for streamlining, nothing inside.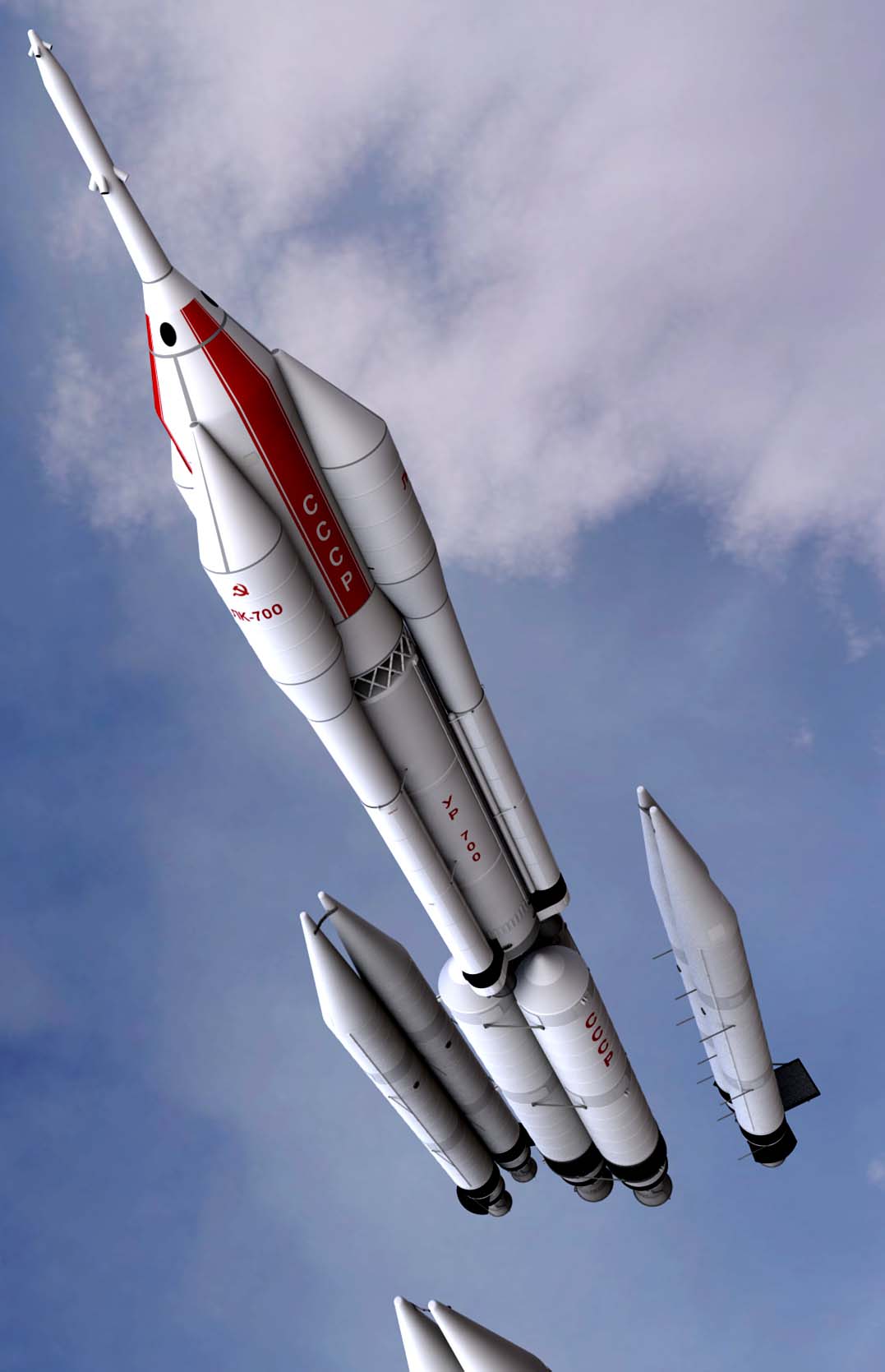 And here's the alternate perspective free side view, directly aligned to the booster pairs.

One twitter friend has already asked if I plan to animate a lunar mission. To be honest, at this stage I'm really not sure. I don't want to just redo my N-1 video with a different craft.
But it's certainly a tempting idea…
Nick