This concept is a flying wing, or bodyless plane, currently being tested for a possible flight to prove the concept. It is intended to work well in the thin atmosphere of the planet Mars, and would be tested at very high altitude on Earth, where the pressure is similar.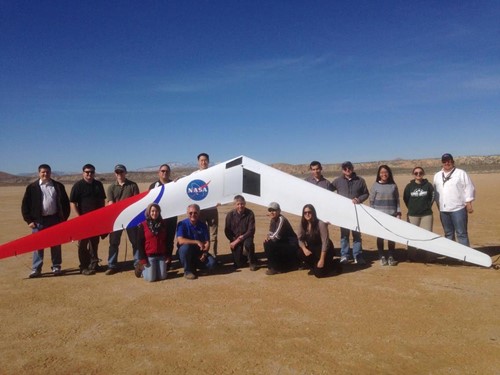 You can find out more about the project here:
https://www.nasa.gov/centers/armstrong/features/mars_airplane.html
Here's the current state of my quickie project, I'm still very unsure on what to do on the bottom of the craft.